Lime launches shared e-bike service in Castlebar, Ireland
In line with its commitment to invest €10 million in its Irish operations, this latest deployment marks Lime's official launch in Ireland, making Castlebar the first town in the country to offer its micro-mobility services.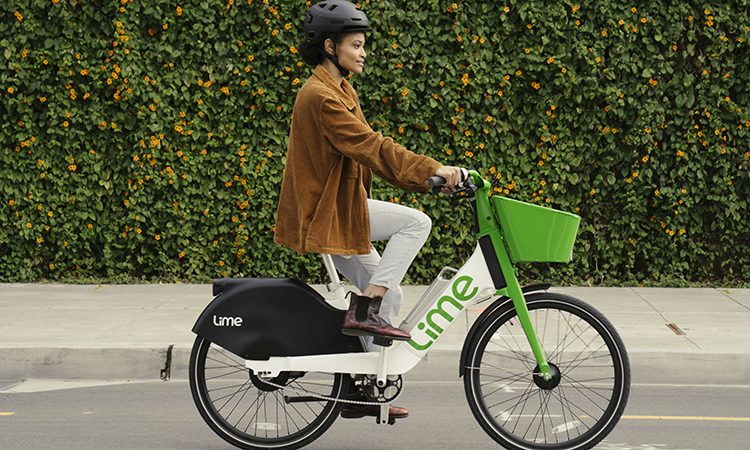 Credit: Lime
Lime has announced that it has launched a 12 month shared e-bike pilot in Castlebar, Ireland. Delivered in partnership with Mayo County Council, the scheme will see up to 100 bikes available for hire in virtual parking bays across the town. 
Castlebar is the first Irish town to welcome Lime's shared e-bikes, marking the company's official launch in the country. Ireland is now the 36th country to have launched Lime's vehicles globally, with the provider operating services in over 250 cities around the world. It is the only micro-mobility operator serving all major European capitals, including London, Paris, Madrid and Rome, as well as major U.S. cities such as New York and Washington DC. 
The launch is part of Lime's commitment to invest €10 million in its Irish operations, which it made in 2021 with a view to launch e-bike and e-scooter sharing schemes in towns and cities across the country. Lime hopes to launch its e-scooter sharing service in Ireland in 2023, following delays in the introduction of legislation and regulations for e-scooters.  
Hal Stevenson, Senior Public Affairs Manager for Lime in Ireland, said: "We are delighted to be launching our first service in Ireland. We look forward to working with Mayo County Council to offer Castlebar residents and visitors a safe and sustainable way to travel around the town. This service will be designed to demonstrate the positive impact shared micro-mobility schemes can deliver in Irish towns and cities."
Lime unveils latest e-scooter technology to combat pavement riding
Lime will launch the service with its Gen4 bikes, which includes key features such as: 
Increased motor power to help riders easily climb hills and re-start their ride when stopped/stationary at red traffic lights or zebra crossings
A new phone holder, allowing riders to easily navigate and follow directions without having to stop and look at their phones 
An automatic two-speed transmission that eliminates the prior generation's gears for easier acceleration and smoother riding
A modular design, extending the usable life to over five years.
In order to use the e-bikes, riders will need to pay an initial unlock fee of €1 with a charge of 15 cent per minute for the rest of the ride. Lime is working with Mayo County Council to establish parking zones to ensure that the bikes are always parked responsibly and avoid pavement obstructions. 
The Cathaoirleach of Castlebar Municipal District Councillor Michael Kilcoyne said: "Castlebar Municipal District has worked hard over the last number of years to improve the cycling infrastructure in and around the town. Now, more than ever, with both the climate and energy crisis it is important to provide facilities that allow the people of Castlebar to choose alternative modes of travel. This e-bike sharing scheme allows us to choose to travel in a more sustainable way and enjoy the social, environmental and health benefits of cycling."