Lime renews partnership with London Borough of Ealing
The ongoing partnership will ensure the continued supply of Lime e-bikes for residents in the borough and will support Ealing Council in its mission to continue delivering more sustainable and alternative modes of transport.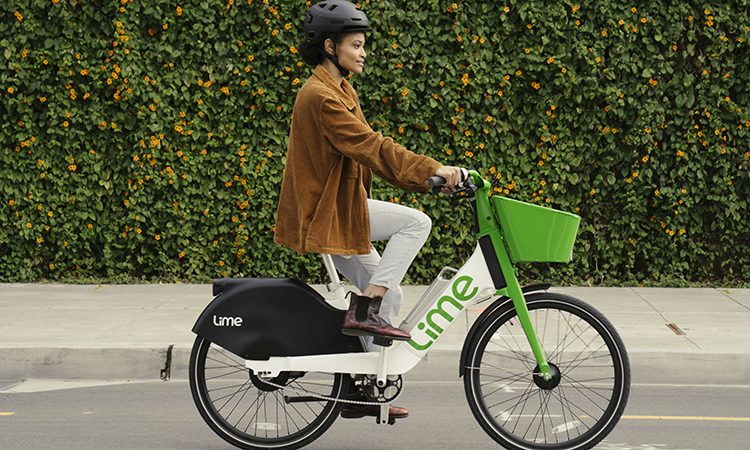 Credit: Lime
Lime has announced that it has renewed its partnership with the London Borough of Ealing, as the demand for e-bike hires has significantly increased in Ealing and London more broadly in 2022.
Ealing was the first London Borough to partner with Lime and welcome its e-bikes in 2018. The extension of the four-year partnership comes as Lime e-bike rides in the borough have increased by 67 per cent so far in 2022 – compared to the same period last year – and as Ealing has also achieved a milestone of 240,000 total rides since Lime's launch, with over 550,000km travelled.
Georgia Corr, Public Policy Manager at Lime, said: "Ealing was one of the founding members of London's micro-mobility scene. It played a significant role in Lime's e-bike launch in London over three years ago, as well as our e-scooter launch last year, so it's no surprise we are delighted to be able to continue working together to offer our e-bike service in the borough. By establishing a strong relationship and service, we've successfully encouraged people out of cars and onto more sustainable modes of transport. Lime is set for a record-breaking year in 2022 in London, as more people than ever embrace shared, sustainable transport options in our capital. Ealing is no exception, with July even set to break the borough's monthly e-bike ride record as part of our busiest summer yet."
Lime unveils latest e-scooter technology to combat pavement riding
Now available for hire in Ealing, key features and benefits of Lime's new Gen4 e-bike, include:
Increased motor power to help riders easily climb hills and restart their ride when stopped/stationary at red traffic lights or zebra crossings
A new phone holder, allowing riders to easily navigate and follow directions without having to stop and look at their phones
An automatic two-speed transmission that eliminates the prior generation's gears for easier acceleration and smoother riding
A modular design, extending the usable life to five plus years.
The new model also includes an interchangeable battery system, which means its e-bike batteries will now be shared and swappable with Lime's e-scooters that are also available to hire in Ealing. Previously, the two vehicles had two different battery systems.