Bolt to expand operations across Europe with launch of 16,000 e-bikes
The launch of the new e-bikes will allow Bolt to strengthen its footprint across Europe, while providing more cities with a sustainable alternative to private car ownership.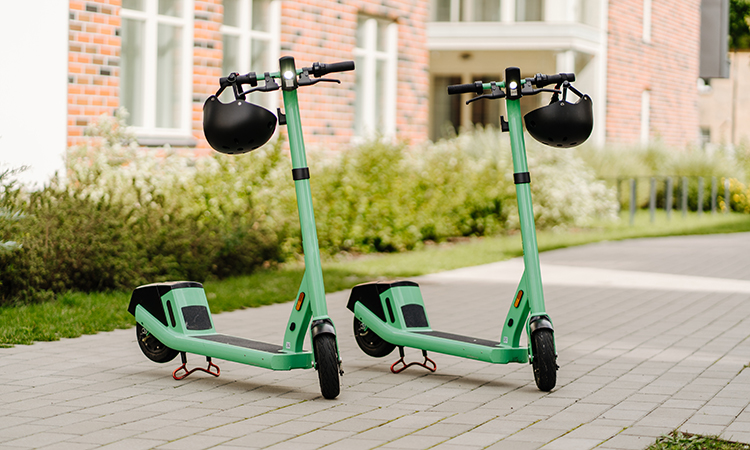 Credit: Bolt
European scooter operator Bolt has announced the latest expansion of its micro-mobility services, with 16,000 new e-bikes set to be deployed across more than 30 European cities.
Bolt has already launched e-bikes in Madrid, Stockholm, Düsseldorf, Cologne, Oslo and Krakow in 2022 and the company has announced this latest round of e-bike expansion to mark World Bicycle Day.
The company has also announced that it is now operating scooter and e-bike fleets in 200 cities across Europe, up from 170 cities at the beginning of 2022.
Bolt e-bikes have been designed with a clear focus on safety with solid rear and front wheel drum brakes to help control the speed efficiently and puncture-proof pneumatic tyres providing better grip and durability. The e-bikes can reach speeds of up to 25 km/h, but the top speed will be limited to comply with regulations in different cities. The vehicle is also equipped with a functional dashboard providing riders with information about speed, battery level and speed zones.
Bolt announces increase in scooter trips and new micro-mobility investment
In order to prevent users from riding an e-bike or scooter while intoxicated, Bolt has also launched the in-app cognitive reaction test. The test is an added safety layer designed to protect both riders and pedestrians.
Other features on Bolt e-bikes include a wireless phone charger located on the handlebar, allowing riders to charge their mobile phones, and high-precision GPS which helps users find the bikes easier on the street.
Dmitri Pivovarov, VP for Rentals at Bolt said: "We see scooters and e-bikes as the future of mobility in cities. Micro-mobility creates a positive impact on people and cities. Riders can beat the traffic and move around quickly and efficiently. Cities benefit from better air quality and less congestion. That's why we're proud to announce the expansion of our e-bikes and the growth of our micro-mobility offering to 200 plus cities across Europe as we continue to offer more sustainable alternatives to private car ownership."
This latest announcement comes shortly after Bolt registered 500 per cent growth in the number of scooter rides over 12 months, year-on-year, and a €150 million investment in its micro-mobility business to grow its scooter and e-bike operations.