Strikes to bring London's bus, underground, overground and UK's rail services to a halt
Further strikes across the UK public transport industry as a result of pay and job disputes are set to cause significant disruption to passengers, particularly in the capital city.
From 18 August to 21 August 2022, industrial action across the UK's rail sector and London's bus, underground and overground services are due to bring the capital city and parts of the UK to an abrupt stop. 
Strikes organised by RMT Union and TSSA will impact national rail services and services on the London Underground (Tube), London Overground and Elizabeth line from 18 August to 21 August 2022, whilst planned industrial action by Unite on some London buses in west and southwest London will impact services on 19 August and 20 August 2022. Over 50,000 workers across Network Rail, London Overground, London Underground and 14 other train operating companies (TOCs) are due walkout as a result of the RMT and TSSA strike.
The industrial action is due to take place as a result of a dispute between RMT, TSSA, Transport for London and Network Rail over pensions, jobs and conditions. Unite trade union members at bus operator RATP are striking over a separate issue relating to pay.
Arriva bus workers that are Unite trade union members in Bedfordshire, Buckinghamshire, Hertfordshire, Kent and Essex are also due to strike over pay. Dates for theses strikes have not yet been set. However, Unite announced on 17 August 2022 that member strikes at Arriva North West, which have been taking place continuously since 20 July 2022, have been called off after the company put forward an improved pay offer. Around 1,800 workers who have been on strike since late July 2022 will return to work from 18 August 2022 and be balloted on the offer.
Advice to passengers
Transport for London (TfL) is urging customers to avoid travelling on the Tube and only travel if essential on the rest of the network on 19 August 2022 and until 08:00 on 20 August 2022. For 18 August and 21 August 2022, customers are being advised to check before they travel and leave more time for their journeys. Strike action on some London bus services on 19 August and 20 August 2022 will impact routes through west and southwest London and parts of Surrey. In total, 57 routes will not be operating throughout the action and there will be no Night Bus service on affected routes on both days. However, the remaining 489 bus routes across London will continue to run as scheduled.
Network Rail is asking passengers to only travel by train if it is absolutely necessary on 18 August and 20 August 2022, as well as to allow extra time and check when their last train will depart. Passengers are also being advised that there is likely to be some disruption in the early morning of the day after each strike – 19 August and 21 August 2022 – as workers return to duties. The walkout will affect: Avanti West Coast, c2c, Chiltern Railways, CrossCountry, East Midlands Railway, Greater Anglia, Great Western Railway, Govia Thameslink Railway (including Gatwick Express), Hull Trains, London North Eastern Railway, London Northwestern, London Overground, Northern, Southeastern, South Western Railway, TransPennine Express, West Midlands Trains, Heathrow Express and Stansted Express.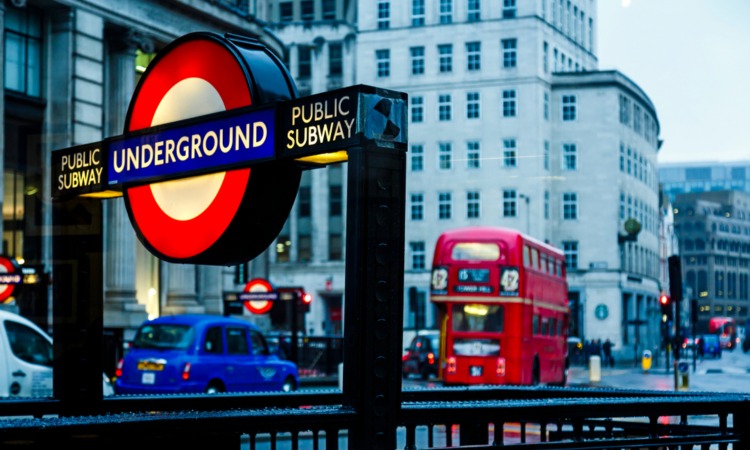 Transport for London has highlighted that walking or cycling may be quicker for some journeys, and that planning tools are available to plan walking journeys. Santander Cycles will still be available, with teams ensuring that bikes are distributed at key locations according to demand. Rental e-scooters are also available to hire in some London boroughs from TIER Mobility, Lime and Dott. Additional river services operated by Uber Boat by Thames Clipper will run on 19 August 2022 to help those who need to travel. 
The UK rail industry is working hard to keep a limited number of trains running despite the upcoming strike days, but passengers are being reminded that some parts of the country will have little or no rail services. Thousands of specially-trained and fully qualified back-up staff will be stepping in during the walkout to keep vital services running for those who need them. Passengers with advance, off-peak or anytime tickets affected by the strike on 18 August and 20 August 2022 are being told that they can use their ticket either on the day before the date on the ticket, or up to and including 23 August 2022. Passengers can also change their tickets to travel on an alternate date or get a refund if their train is cancelled or rescheduled.  
Industry and union responses
Andy Lord, Transport for London's Chief Operating Officer, said: "I would like to apologise to our customers for the strike action being carried out by RMT and Unite, which will have a significant impact on the city's transport network. I understand how frustrating these strikes are and I'd like to remind the RMT and Unite that it's not too late to work with us, Arriva Rail London and RATP to find a resolution and avoid the huge disruption this action will cause to people's journeys and to the economy."
Andrew Haines, Network Rail's Chief Executive, said: "It saddens me that we are again having to ask passengers to stay away from the railway for two days this week due to unnecessary strike action, when we should be helping them to enjoy their summers."
Steve Montgomery, Chair of the Rail Delivery Group, said: "The leadership of RMT and TSSA are imposing yet more uncertainty on passengers and businesses by disrupting passengers' travel plans. The railway is vital to this country, but with passenger revenue still 20 per cent below 2019 levels, securing a strong future means that we have to change and move with the times. Only then can we fund the pay rise that we want to give our people, while delivering the more reliable Sunday services and improved punctuality that our passengers deserve."
RMT's General Secretary, Mick Lynch, said that, across the transport network, members were now more determined than ever to protect their pensions, secure a decent pay rise, job security and good working conditions.
TSSA's General Secretary, Manuel Cortes, said: "This dispute is not going away. Thousands of rail workers across the country are experiencing real terms pay cuts as inflation skyrockets and the cost of living keeps rising. Like everyone else, our members just want to be able to turn the heating on this winter. We will not back down until our members have won the pay, conditions and job security they deserve."
Unite's General Secretary, Sharon Graham, said: "Unite's members play a crucial role in keeping London moving and they are not going to accept seeing their pay constantly eroded… Our members at London United will receive the union's complete support until this dispute is resolved and a fair pay offer secured."
Repeat strike action
This latest industrial action follows three other strikes that took place across Summer 2022. Find out more here: