FlixBus launches UK's first-ever Manchester to Paris bus route
In addition to providing commuters with a new direct line to the French capital, FlixBus' new route will serve people in Birmingham and Cambridge, as well as Stratford and Greenwich in London.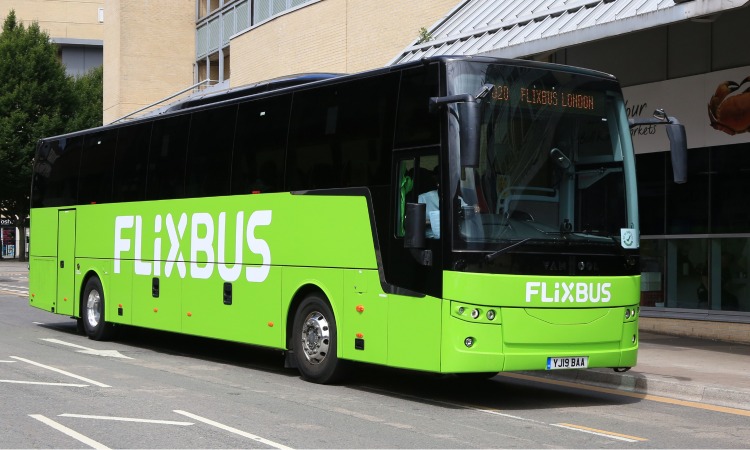 Credit: FlixBus
FlixBus UK has announced that it is launching the UK's first-ever international route to serve the northwest and Midlands, offering commuters a new direct line to the French capital overnight.
Providing eco-friendly journeys five days a week, the new route will also serve commuters in Manchester, Birmingham and Cambridge, as well as Stratford and Greenwich in London. The line will be operated by FlixBus' long term bus partner, Whippet.
From 13 July 2022, this new coach route will allow commuters in Manchester to avoid long security queue waiting time in UK airports, alongside expensive baggage fees and complicated lay-overs associated with airline travel.
With petrol prices soaring to over £100 for a family car, FlixBus has said that it is proud to offer affordable international travel to consumers as they face rising costs of living and inflation.
FlixBus UK launches partnership with Welsh operator Cymru Coaches
"Holidays should be about exploring new places, taking a break from the norm, and above all, having fun. With rail, petrol prices and airports in chaos, going by coach is the obvious choice for reliable, enjoyable journeys this summer," said Andreas Schorling, FlixBus UK Managing Director.
FlixBus provides eco-friendly journeys which reduce CO2 emissions by nine per cent compared to going by plane or by six per cent compared to travelling by car.
The coach company has the largest global long distance coach network, and is increasing its offering to the UK, which includes travel to over 30 destinations across the country.
"As the world leading coach provider, we want to continue offering customers the broadest range of affordable travel options. This new line is a key milestone on our journey to becoming the biggest long distance coach brand in the UK market," said Schorling.