Blackpool Transport launches contactless ticketing system for trams
Blackpool Transport's new ticketing system will provide residents and visitors to the town with a flexible payment option, allowing them to pay fares using contactless bank cards, cash and electronic tickets.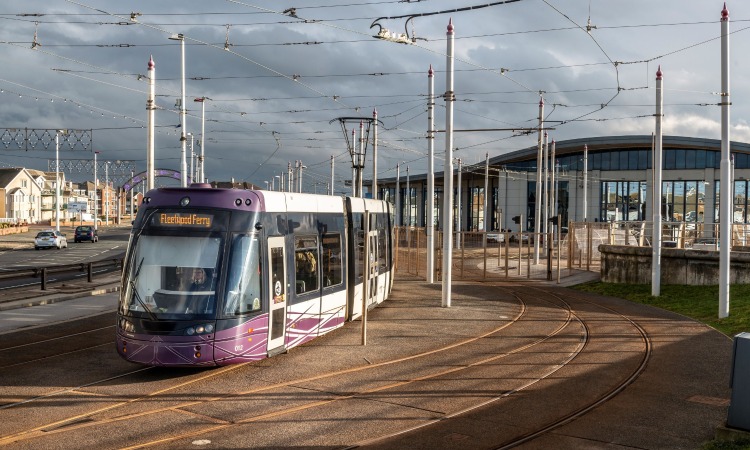 Credit: Blackpool Transport
Bus and tram operator Blackpool Transport has announced that it has rolled out brand new Ticketer Handheld devices across its full fleet of modern light trams, in partnership with Ticketer, after a successful deployment of Electronic Ticket Machines (ETMs) on its buses.
With Blackpool seeing over 16 million visitors annually, offering an integrated ticketing system across both tram and buses is vital to the operator. The new handheld ticketing device, with full ticketing capabilities, can take ITSO cards, contactless bank cards and cash, as well as scan QR Codes for electronic tickets. In addition, the device's increased battery life allows conductors to focus on assisting customers and collecting revenue.
Since the launch of the new contactless ticketing system, Blackpool Transport has reported that it has seen a drastic shift, with over 50 per cent of its customers choosing to pay with their bank cards within the first two weeks. This is a trend that the operator anticipates will grow across 2022, accounting for around 70 per cent of all onboard fares by the end of the year. The contactless capabilities also make transaction times much faster, leading to increased revenue collection at peak times.
Furthermore, Blackpool Transport is now able to determine the age group of its customers, calculate the profitability of multi-use tickets, as well as the number of times a ticket is used, through the data that is collected via the device.
For customers, especially visitors to the resort, the flexibility brought by the numerous payment options on-board makes purchasing tickets easier and more convenient. International travellers are also no longer restricted to only use the public transport network if they carry local currency, but can freely hop on a local service and pay for their ticket using a contactless bank card.
Jane Cole, Managing Director at Blackpool Transport, said: "Being able to offer contactless payments to our millions of tramway customers is a huge step forward in allowing us to remain innovative and provide the solutions that our customers want. Customers enjoy the increased boarding speed and ease of purchase, and the new machines bring a lot of benefits for our conductors, as well as improving our access to data and insights."