London Tube strikes to go ahead
Strike action on the London Underground will go ahead this week unless last-gasp talks are successful, trade union RMT has confirmed.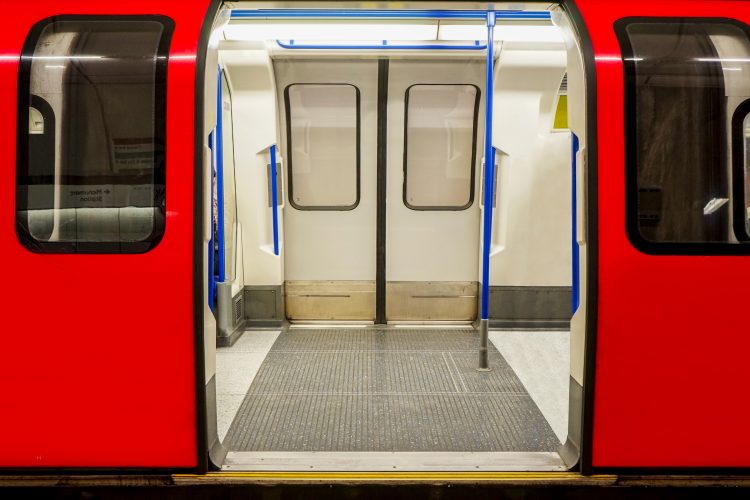 Drivers will walk out on 26 November from 4:30am over plans to change the Night Tube rota
London's Underground network is set for further disruption this week, as trade union RMT bosses confirmed that a 24-hour strike will go ahead on Friday 26 November.
Drivers that work on the  Victoria, Central, Northern, Piccadilly and Jubilee lines will not clock on for work from 4:30am on Friday 26 November in protest over the organisation of the Night Tube rota, which was due to restart for the first time since the onset of the COVID-19 pandemic in the early hours of Saturday 27 November.
The dispute over the Night Tube rota has been rumbling on for some time now. Originally, drivers had been kept separate so that day shift drivers would not work Night Tube shifts and vice versa. Now, however, London Underground intends to merge the two workforces, meaning all drivers would be required to work four weekend late shifts per year – something RMT says "would wreck the work-life balance of our members".
"This strike is about the ripping apart of popular and family-friendly agreements that helped make the original Night Tube such a success," RMT General Secretary Mick Lynch said.
"Instead, the company want to cut costs and lump all drivers into a pool where they can be kicked from pillar to post at the behest of the management.
"We have made every effort in ACAS [Advisory, Conciliation and Arbitration Service] and direct talks since the off to resolve this dispute but it is clear that London Underground bosses are driven solely by the bottom line and have no interest whatsoever in the well-being of their staff or the service to passengers."
London Underground see the issue quite differently. "The RMT's planned strike action is needless and it will threaten London's recovery from the pandemic, despite no job losses and more flexibility and job certainty for drivers," Nick Dent, director of London Underground customer operations, told The Independent.
"While every other union has agreed to these changes and our staff have been enjoying the benefits of the changes since August, we're willing to work with the RMT and review the changes after Night Tube services have returned. This review can only be successful if the RMT agrees to meet us for talks and withdraws its proposed action so we can all see how these changes will work in practice.
"If the RMT refuses to engage with us and carries out its unnecessary action, which is timed to cause maximum disruption for our customers looking to enjoy London during the festive season, Londoners are advised to check before they travel on days of planned strike action."
There are further strikes planned on different days throughout December, though with talks between RMT and London Underground ongoing, it is unclear whether these will go ahead or not.