York to ban private car journeys from city centre by 2023
The City of York Council allegedly wants to make the city carbon neutral by 2030 – 20 years ahead of the UK government's net zero target.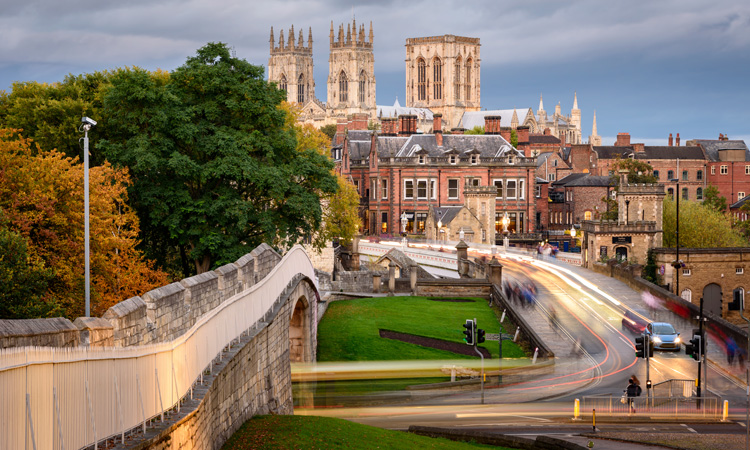 In an effort to reduce carbon emissions, the City of York Council has announced plans to ban private car journeys from the city centre within three years.
The city, which is said to attract nearly seven million visitors a year, is one of several UK cities with technically illegal levels of air pollution. According to data by Friends of the Earth, 12 locations in the city centre exceeded national air quality standards of 40 micrograms of nitrogen dioxide per cubic metre (ug/m3).
The proposed ban would stop all 'non-essential' private car journeys inside York's city walls, with the exception of specific cases such as disabled residents.
Jonny Crawshaw, a Labour councillor in the city, said: "People's first response might be to be a bit anxious about what we're proposing. But that doesn't mean it's not the right thing to do. The public mood is changing – particularly in relation to climate change."
Crawshaw added that the proposal was not about reducing tourism or preventing ownership of a car, but "about reducing and removing non-essential car journeys across the whole city, while improving the range and attractiveness of alternative travel options.
"Fewer cars on York's roads would enable faster, more reliable public transport from the suburbs and villages into the city centre. Fewer cars on the roads would make cycling feel safer and a more viable option for more people."
York is not the first UK city to consider some form of ban on cars – other examples include London's Ultra-Low Emission Zone and Bristol recently approving plans to ban diesel cars from entering parts of the city centre.