Lime and Sight Loss Councils partner for safer streets
Lime and Sight Loss Councils collaboration aims to educate riders on responsible parking etiquette, with a key focus on improving safety for individuals with visual impairments.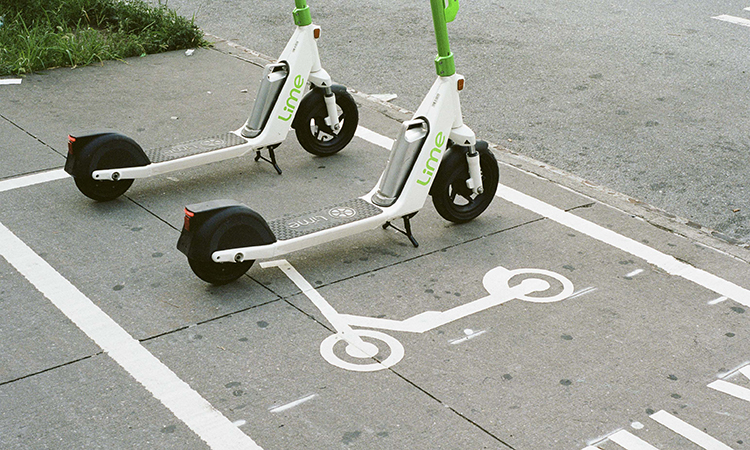 Credit: Lime
Sight Loss Councils and Lime have announced that they have introduced new in-app messaging aimed at reminding Lime users to park considerately and avoid obstructing pavements for people with visual impairments. Users will be encouraged to pledge to park safely for the benefit of the entire community, and will be shown real-life examples of the negative impact of irresponsible parking on individuals with sight loss.
Sight Loss Councils, supported by the Thomas Pocklington Trust, are regional groups led by volunteers who are blind or partially sighted. This partnership comes at a time when individuals with sight loss are increasingly emphasising the importance of street safety.
As part of the Sight Loss Council's Listening Month campaign, 75% of blind and partially sighted individuals have expressed that street safety is their primary concern. The two organisations will work closely together to encourage responsible e-bike parking while ensuring that affordable and environmentally friendly transportation options remain accessible to all.
The micro-mobility operator currently provides emission-free travel to thousands of riders daily in the UK. Since its launch in the country in 2018, over 1.5 million individuals have ridden with Lime, and the majority of users park responsibly. The in-app messaging aims to educate both existing and new riders about the importance of safe parking for all vehicles.
Lime celebrates one million e-scooter rides in Milton Keynes with new Gen4 e-bike
Lucy Williams, Senior Engagement Manager for South England, said: "We're very pleased to have worked with Lime on this campaign to share the importance of safe parking. Making streets accessible is a priority for all Sight Loss Councils across England. We believe that all blind and partially sighted people should be able to travel and navigate our streets independently and safely. We hope that sharing our lived experience of sight loss with people who ride Lime bikes will improve parking etiquette and ensure the safety of blind and partially sighted pedestrians."
Manish Kharel, General Manager at Lime in London, said: "At Lime, we're committed to making sure that our streets are safe for everyone and we are consistently innovating to ensure rider and pedestrian safety. We're delighted to partner with Sight Loss Councils to educate riders on the dangers and risks of inappropriate parking in our streets. Together, we hope we can drive real impact."
Harry Meade, South West London Sight Loss Council member, said: "As a blind person who uses a long cane to get out and about, I'm delighted that Lime and Sight Loss Councils are working together. We want to encourage everyone using e-bikes and scooters to park them safely and out of the way. Working together, we can make the streets safe for everyone."