RATP Dev awarded contract to operate Toulon's public transit network
The contract will see RATP Dev operate Toulon's transit system for six-years, with a key focus on doubling public transport usage by 2030 and introducing innovative, environmentally friendly services.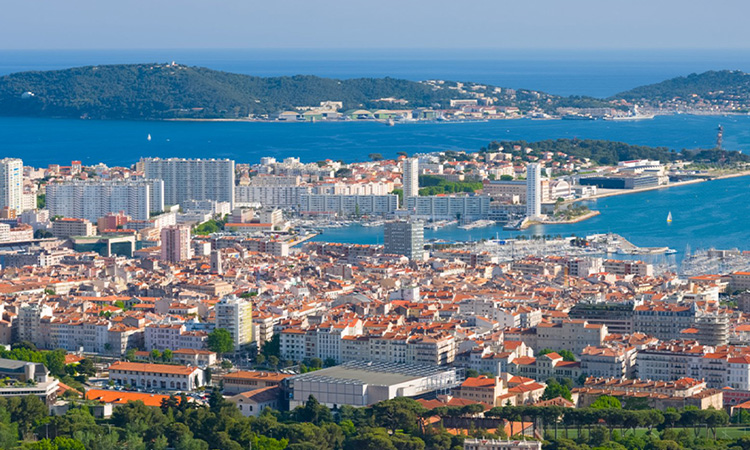 Credit: RATP Dev
RATP Dev has announced that it has been entrusted with the operation and maintenance of the 'Mistral network' by the Toulon Provence Méditerranée Metropolitan Authority. The six-year contract, effective as of 1 May 2023, aims to support the Metropolitan Authority in implementing its ambitious Urban Transport Plan, with the goal to double the modal share of public transport by 2030 and achieve 40 million journeys by 2026.
The decision to award the contract to RATP Dev had been based on its offer, which focuses on expanding coverage (+17%) and increasing ridership by 54%. The plan also emphasises intermodal transportation, aiming for 58% more station visits by 2029. To achieve these targets, RATP Dev plans to introduce a safer and greener fleet of vehicles and water buses.
Serge Reynaud, RATP Dev's Executive Director for France and Switzerland, said: "Inter-modality is completely changing the way we travel, making our journeys smoother, more sustainable and affordable. It is the key to a change in lifestyle from the car-centred mentality. The offer that we have come up with for the Toulon Provence Méditerranée Metropolitan Authority will support its ambition to double the modal share of public transport by 2030 and encourage residents and visitors to get around using different means of transportation, thanks to a high-quality available, innovative and safe service." 
The Metropolitan Authority has set key indicators that form the basis of RATP Dev's commitments. These include implementing the proposed service, providing reliable real-time passenger information across all media, ensuring regularity and punctuality, delivering excellent customer service and maintaining clean vehicles.
To enhance the traveller's experience, RATP Dev will also introduce new features on its website and mobile application. The digitisation efforts will improve customer relationships, and the various sales offices, mobile store and retail network will contribute to a seamless customer journey.
Furthermore, RATP Dev will support the Metropolitan Authority's efforts in achieving sustainable practices by exploring innovative solutions, such as testing equipment that utilises green hydrogen energy. In additional, RATP Dev aims to reduce greenhouse gas emissions by 18% through the implementation of its Environmental Management System.
As a committed partner, RATP Dev will retain 100% of the existing staff, including employees of RMTT and subcontractors. The company plans to modernise operations, improve the quality of work-life for employees and implement a corporate strategy that benefits both travellers and staff. Furthermore, RATP Dev aims to foster integration and create 170 new jobs by collaborating with local businesses and stakeholders in the region.