Institute for Technology in Madras launches electric bus trial
It's hoped that the new use of new technology in the trial will prove that electric buses are the way forward for bus travel in India.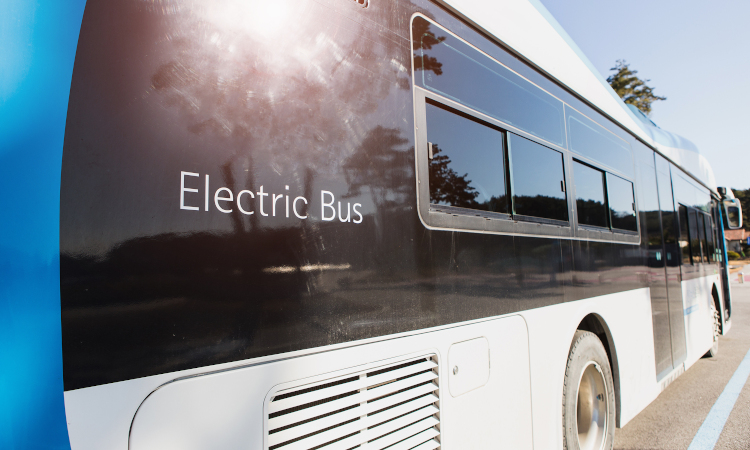 New charging technology will be employed on the new trial bus.
The Indian Institute of Technology Madras (IITM) has partnered with Hitachi ABB Power Grids and Ashok Leyland to run an electric bus pilot to support sustainable in-campus commuting for staff and students.
The e-bus, which will incorporate Hitachi ABB Power Grids' flash-charging technology, will be provided by India's largest bus manufacturer, Ashok Leyland. IITM will host the infrastructure required to operate the flash-charging system for the e-bus.
"We need to have all hands on deck – industry, academia and policymakers to develop a strong and reliable local ecosystem to support the Indian electric vehicle (EV) revolution," said Venu Nuguri, Managing Director, Hitachi ABB Power Grids in India.
The flash charge technology, which has been developed by ABB Power Grids, works by rapidly charging the bus at certain stops without the need for a catenary wire. ABB says the bus can be charged while passengers are alighting and boarding the bus, which reduces the need for frequent battery swaps or even a replacement bus.
Electric mobility is still a fledgling industry in India. The government recently sanctioned the purchase of 670 electric buses and the building of 241 charging stations across the country, in what the Union Minister of Heavy Industries Prakash Javadekar called "a big push to Prime Minister's vision of eco-friendly Public transportation." Yet the Hindustan Times reports that the mass-transit sector is still largely untouched by electrification, hindered mainly by the limits electric buses can place on passenger numbers.
Prof. Bhaskar Ramamurthi, Director, IIT Madras, was hopeful that the pilot could prove that electric buses are the way forward for a cleaner transit network in India. He said: "The development of India's e-mobility charging infrastructure and increased deployment of e-buses is key to meeting the demand for sustainable transport solutions across India's rural and urban areas.  
"We hope to study and understand how the right technology can enable an efficient transport system without damaging the environment. We are delighted to have partnered with the best in the industry for this endeavour."