A third of UK adults say they would use e-scooters to commute to work
Thirty per cent of Londoners are drawn to the environmental benefits e-scooters will have on their commute, according to new research from Spin.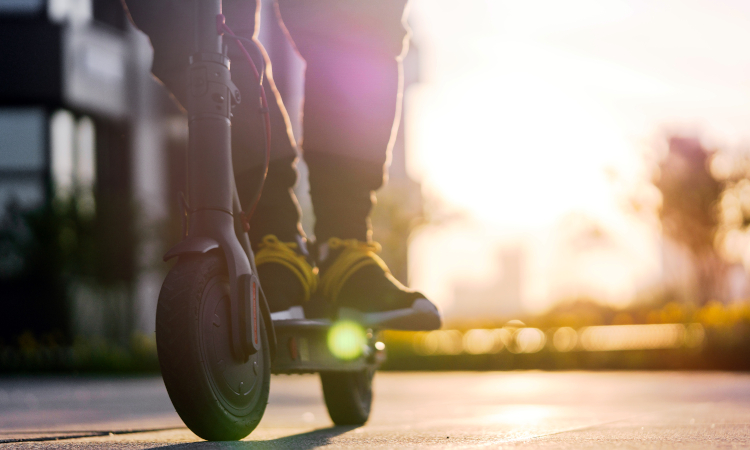 A third (34 per cent) of UK adults and almost half (49 per cent) of 25-34 year-olds, say they would replace their usual commute with a ride on an e-scooter if they were available to rent, according to new research from Spin.
The research found that, while almost two-thirds (67 per cent) of UK adults have already returned to their workplace, only 32 per cent feel comfortable using traditional public transport and 28 per cent very uncomfortable. More than a third (37 per cent) are concerned about social distancing on public transport and 40 per cent wary of crowds.
With Car Free Day having taken place on 22 September, a day that sees London Mayor Sadiq Khan urging Londoners to walk or cycle, many Londoners are looking for alternative options for their daily commute. Almost a quarter of Londoners believing it will be more convenient (24 per cent) and socially-distanced (23 per cent) than their current commute. Not only are e-scooters more convenient, but three in 10 are also drawn to the environmental benefits it will have on their journey.
Commenting on the findings, Steve Pyer, UK Country Manager at Spin, said: "With many UK adults still needing to travel to work, they are looking for accessible, inexpensive and greener alternative modes of transport to cars and public transport. Riders in Milton Keynes are already making use of Spin e-scooters as an easy, efficient way to get around while keeping socially distant and we're excited for other UK cities to follow suit."
Will Woodward, Government Partnerships Manager at Spin, added: "The UK government is promising a 'green restart' for local transport and we believe that e-scooters are a crucial mode of transport to help keep London and other major UK cities moving. With e-scooters rental trials now operating across five cities in the UK, there is an exciting opportunity for more commuters to be able to experience this green transport option."
The micromobility firm works closely with local authorities to roll out its fleets safely and sustainably. New riders must view a comprehensive set of rules and instructions before they can take their first ride. The app is customised to each town or city's specific rules and needs. The company also hosts Spin Safe safety events and partners with local businesses on promotional events to support local initiatives.