Implementing a new business model for flexible mobility
Giorgio Ambrosino, Director, and Saverio Gini, Senior Project Manager, both from MemEx, present the Flexible Mobility Centre concept, demonstrating its upcoming real-life implementation on Tuscany's Elba Island, and explaining the need to reconcile and enhance the two parallel axes of urban mobility by testing and demonstrating innovative mobility solutions.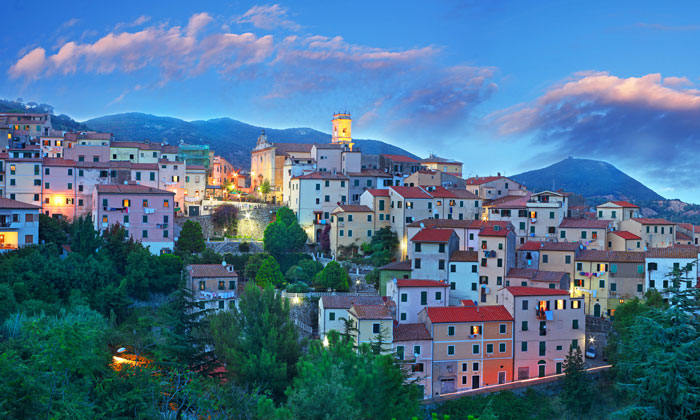 THE Flexible Mobility Centre, for planning and managing different transport services, is built upon the two axes of urban mobility: collective transport and flexible services.
The centre addresses the two main levels of urban mobility in a coordinated way, where both public (collective) and private components interact with each other: major transport axes and corridors on the one hand, and flexible/ride-sharing services on the other. Fostering the interaction between public and private mobility through various connected mobility schemes (parking, park and ride, interchange facilities with shared vehicle schemes, integrated payment) is crucial for improving urban mobility as a whole.
To achieve seamless integration between collective and shared mobility, the Flexible Mobility Centre works on three interconnected levels: collective transport, personal mobility and connected systems. The Flexible Mobility Centre will offer integrated access to several on-demand and shared individual and collective services by coordinated management of the various actors and services through an ad-hoc organisation framework, technology-enabled services and soft measures.
Its implementation on Elba Island, which will launch as a demo in October 2018, is targeted to the specific needs of small towns affected by tourist flow, such as the integration of last-mile solutions to access surrounding rural areas.
The Elba Sharing Mobility Agency
The 'Elba Sharing Mobility Agency' will launch to manage and coordinate different vehicle sharing services, acting as a 'one-stop shop' for information on public transport services on and from/to the mainland. The Elba Sharing Agency will be implemented and demonstrated as part of the CIVITAS Destinations project (2016-2020), whereby six small-to-medium urban areas located in tourist islands introduce integrated packages of innovative mobility measures (for tourists and residents) within the framework of the SUMP development. The CIVITAS Destinations project is funded by the EU Commission within H2020, the framework programme for R&D development in Europe. The areas and islands that are part of the project are as follows:
Funchal, Madeira, Portugal
Rethymno, Crete, Greece
Limassol, Cyprus
Las Palmas, Canarias, Spain
La Valletta, Malta
Rio Marina and Portoferraio, Elba, Italy.
Context, answered needs and design principles
Elba is one of Europe's main tourist destinations for those looking for beaches and outdoor activities, attracting approximately 450,000 visitors every year. The island is divided into eight municipalities, which all belong to the Province of Livorno. Although only two municipalities, Portoferraio and Rio Marina (the ports connected to the continent which face the problem of seasonal variable mobility demand), are partners of the CIVITAS Destinations project, the Elba Sharing Agency concerns the entire island.
The problems affecting mobility, especially for tourists during the summer period, are as follows:
High seasonal mobility demand (from early morning to late night)
Disparate origins, few concentrated destinations (beaches, bars, camping, museums and archeological sites)
Low use of public transport services – only 14 per cent of overall trips
Large use of private cars and motorbikes, which often prove to be unsuitable due to parking scarcity and poor accessibility to a wide range of destinations
The offer of bike/car/moto rentals is increasingly high, but they fail in their coordination.
The Elba Sharing Mobility Agency provided answers to the local needs identified in the design phase.
In Elba, the mobility offer is fragmented in terms of information, marketing, accessibility and cooperation. There are a number of web portals/apps dedicated to tourist services that also provide information on some mobility services (i.e. ferries, public transport), but they are not well networked. A coordinated mobility offer 'brokered' by a unique agency will add value to Elba's attractiveness, sustainability and overall accessibility.
Car- and bike-sharing systems don't represent effective solutions in Elba due to the dispersed area characteristics and the investment and operation costs required of local authorities. The design of the agency is based on the networking of local vehicle operators on the island in order to optimise available resources and create a suitable offer integrated with public transport.
The existing transport services are ineffective in providing suitable integrated solutions, particularly during the peak season (an increase of more than 30 per cent) when they are not able to duly respond to tourists' needs. A coordinated offer of ride-/vehicle-sharing services for last-mile trips and dispersed/variable demand must be integrated into public transport.
The agency concept, platform, archictecture and components
Elba's agency concept is based on three relevant dimensions:
1. An enabling ICT platform
2. Back-end and managing structure for its operation (and related working procedures)
3. A effective business model to guarantee the economical sustainability of the agency's operation.
The Elba Agency platform is based on the emerging paradigm of the Internet of Services or Service Orientated Approach (SOA), providing several core facilities, including:
Services for transport users (business-to-consumer services) enabling access to information, search for transport options, travel planning
Services for the co-ordination of different ride-sharing and mobility schemes and the interaction with the relevant operators (business-to-business services)
Services supporting interactions among different authorities and entities involved in mobility planning and control of transport services (business-to-administration services).
The main components of the Elba Agency have been identified as: the open data layer, infomobility service management, operator networking, and ride-sharing management.
The open data layer is for the collection, aggregation and provision of mobility and service data and information. Through a dedicated set of adapting interfaces, the layer will collect available data in different formats from IT systems and data sources of a wide range of mobility services operated or planned in the short term on the island (e.g. public transport, traffic, parking, EV recharge points, rental services providers). The layer will standardise the data based on a set of standards: SIRI for public transport data, DATEXII for traffic, GTFS, etc. It will expose aggregated data and information to be provided over multiple infochannels (web portal/app), and will publish open data for third-party developments. It will guarantee the transmission of the aggregated set of data to a centralised regional system (MIIC).
Infomobility service management will provide multimodal aggregated infoservices through web portals and apps. Infoservices will include the provision of static and dynamic info on public transport, both on the island and the continent (related to Piombino harbour), including conventional bus services, special tourist services, DRTs, trains, parking, traffic, journey planner, road works advice, news, weather info, the payment for transport by SMS, the availability of parking and rental services, and links to mobility operators.
Operator networking enables the cooperation and networking schemes required for Elba's mobility offering. Service operation, for the management of coordinated vehicle-sharing services, allows local providers to update data (i.e. vehicle availability) and link end-user services already provided (i.e. booking, find the nearest taxi area or vehicle depot). The planned purpose is to create and manage a centralised data repository enabling regional SUMP development (for the whole island) and the coordinated feasibility/ implementation of defined measures and actions. This repository will integrate data collected via:
Crowdsourcing campaigns, online questionnaires and surveys, feedback from users
Past data collection campaigns such as flow counts, interviews/surveys on mobility demands
Administrative documents (regulations, mobility acts, etc.).
The collected data will be standardised and made accessible to different stakeholders (such as local authorities and mobility planners) based on their own profile.
Ride-sharing management will enable the coordination of ride-sharing services, such as the management of a shared trip notice board and taxi call sharing. Functions such as tracking and assessment of the 'reliability level' of passengers/drivers are included to increase the security of registered users. Ride-sharing services will be accessible through the same app that provides users with infomobility services.
Operation of the agency and business model
The definition of the specifications for the IT platform of the agency run in parallel with the definition of operational/management procedures and related business model. In particular, a CANVAS model is under development in order to prove the economical sustainability of the agency after its demonstration period.
The first result achieved has been the stakeholders' identification and engagement. These include the municipalities, the Tuscany region (as the authority regulating public transport in the region), local administration (Livorno), and mobility operators and planners, among others.
Secondly, end-user segmentation of the services provided by the agency has been defined starting from the early adopters. The value proposition of the services provided by the agency will enable the identification of channels to reach end-users and define the most effective promotional activities.
The operational procedures for the management of the agency have been defined and include: monitoring of data gathering processes from connected sources; updating/management of data repository for SUMP; updating/management of static contents used to provide infomobility services; assistance to the networked operators of vehicle sharing services; and assistance to end-user management of ride-sharing services.
The following cost factors have been considered: internal staff (two operators are estimated to be required to operate the agency), maintenance, utilities and promotion.
Revenues will come from end users registered to access ride-sharing services, networked operators and involved private stakeholders.
Next steps
The design of the agency was finalised in September 2017. The services and functionalities of the agency have been specified, including the related requirements.
The call for tender to subcontract the ITS platform was prepared between October and November 2017, launching in December. The ITS platform will be purchased under supply schemes, including technical services supporting implementation, training of operators and one-year warranty. The October 2018 demo will include infomobility services related to the mobility services/ITS already in operation, and networking functionalities. After the extension of ride-sharing services, the agency will be in full operation by the summer of 2019.
Biography
GIORGIO AMBROSINO is the Director of MemEx, an independent engineering company specialising in intelligent transport systems (ITS), urban passenger transport, integrated mobility services, city logistics and smart cities. For over 30 years, Ambrosino has been involved in the planning, design, implementation, operation and evaluation of a wide number of projects, from real-time passenger information systems to bus fleet control and monitoring. He has participated in several European projects funded by R&D programmes and regional cooperation initiatives. Ambrosino is author of numerous technical papers and co-editor of different books on the above aspects.
SAVERIO GINI has worked at MemEx since 2004. His field of expertise is the ITS sector, with special reference to electronic ticketing and the definition of innovative solutions and services for public transport and mobility. His work concerns the definition of user needs, management of the public tender and/or contracting of supply, testing, and support in system deployments and launches. He is involved in MemEx R&D activities and in international cooperation programmes (PSP-ICT, VII FP, Interreg, H2020). He is currently responsible for supporting ITS actions in the CIVITAS Destinations sites and for Toolbox design in the H2020 CIPTEC project.