Lime-S e-scooters are officially launched in Mexico
The company's entry into Mexico follows a major milestone of 13 million scooter and bike rides in just over a year.
Lime has launched its Lime-S e-scooters in Mexico; officially expanding the company's footprint across North America after launching in Canada earlier in October 2018.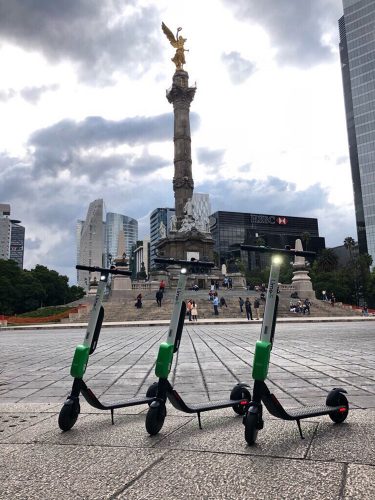 The first Lime-S e-scooters will hit the streets in Mexico City, available in the neighbourhoods of Polanco, Anzures, Juarez, La Condesa and La Roma.
To access the service, it will cost users MEX$10.00 to unlock the scooter through the app – that is available for iOS and android devices – and then MEX$3.00 per minute of use.
"Lime is committed to providing Mexico City with easy, quick and sustainable travel solutions," said Alexander Wieland, Lime's Mexico General Manager. "E-scooters are relatively new in Mexico and we believe our partnership with the city will help them achieve their clean air goals while creating a positive economic impact through job creation."
Lime is also working with Mexican leaders and community partners, such as the Institute for Transportation and Development Policy (ITDP), to ensure the safe introduction of Lime-S e-scooters.
Since its first launch in June 2017, the company has served more than 100 markets across the United States and Europe. By the end of 2018, Lime plans to launch in 50 new cities internationally.
"Lime, like other mobility solutions for last mile connection is great news for Mexico City. We should have more options other than cars, which is why we welcome new services that of course should operate with order, security and be part of a public policy of sustainable mobility," said Bernardo Baranda, Director of ITDP Mexico.
Unlike other share programmes, Lime-S e-scooters will not be docked. The Lime app allows consumers to find available Lime-S e-scooters on a live GPS map.