London's Walking Action Plan aims for an extra 1 million walking trips per day
Improving the streets for walking not only improves air quality and the health of Londoners, but creates an opportunity for a better, more enjoyable city.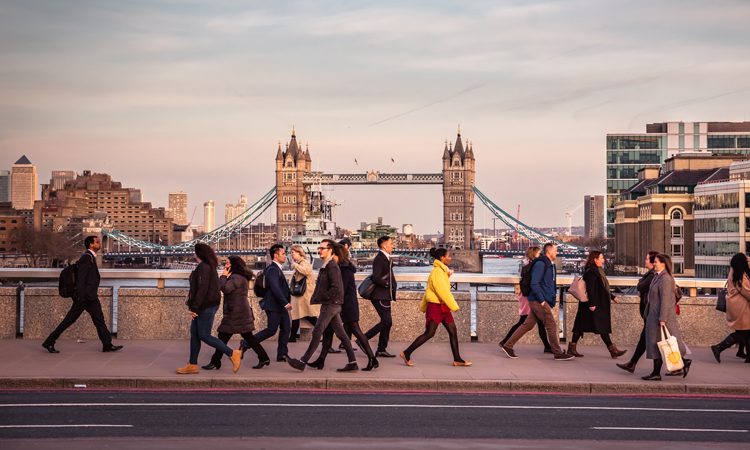 London's first ever Walking and Cycling Commissioner, Will Norman, has unveiled the capital's first Walking Action Plan, demonstrating how London will become a city where by foot is the most obvious, enjoyable and attractive means of travel for short trips.
The plan, which is supported by Public Health England (PHE), has an ambitious vision to make London the most walkable city in the world, with 1 million extra walking trips taking place each day by 2024.
Walking is an easy and affordable way for Londoners to integrate more physical activity into their daily lives. However, research shows that many people are put off because of concerns about road danger or worries about their levels of physical fitness.
Will Norman said: "Getting more Londoners to walk regularly is essential for the health and future prosperity of our city. We're investing record amounts to make walking the safest, easiest and most enjoyable way of getting around. By making it easier for Londoners to leave their cars at home and walk instead, it will tackle the air pollution crisis and reduce congestion as London's population continues to grow."
The Walking Action Plan aims to help Londoners overcome these barriers by designing, building and managing streets for pedestrians, by delivering better public spaces, more walking routes and wider pedestrian crossings. The plan also hopes to ensure that in every new infrastructure scheme walking is prioritised, that children will be encouraged to walk and that new signal technology will be implemented to improve pedestrian safety.
New 'Active Travel Hubs' at London Underground stations will be created, meaning it is easier to walk as part of an onward journey.
Lilli Matson, Director of Transport Strategy at TfL, said: "London's first Walking Action Plan along with our commitment to deliver healthy streets will encourage even more Londoners of all ages and backgrounds to make this their first choice for short trips. This will help improve Londoners' health, as well as air quality and traffic congestion, local businesses and the economy."
Major projects are already underway to enable more walking across London, such as Highbury Corner, where a new public space and new pedestrian crossings are being installed, and at Old Street where work will begin to transform the roundabout in 2019.
London's first ever Walking Action Plan comes alongside the Mayor introducing widespread measures to clean up London's air. This includes launching the world's first Ultra Low Emission Zone (ULEZ), spending more than £300 million transforming London's bus fleet and making sure TfL no longer licences new diesel taxis from 2018.
Joe Irvin, Chief Executive, Living Streets, said: "Motor traffic is our biggest source of air pollution, whilst walking is the cleanest way to get around. To make London the most walkable city in the world, the focus has to be on reducing motor vehicle use. An astonishing one in four cars on our roads during peak times are on the school run. So having an ambition for the majority of primary school children to walk to school and 1 million extra end-to-end walking trips a day is an important spur to action."