BMW Group and Daimler AG are merging their mobility services
The two companies have agreed to combine their mobility services – striving towards more liveable cities with intelligent and seamless services that are easy to use and combine sustainable modes of transport…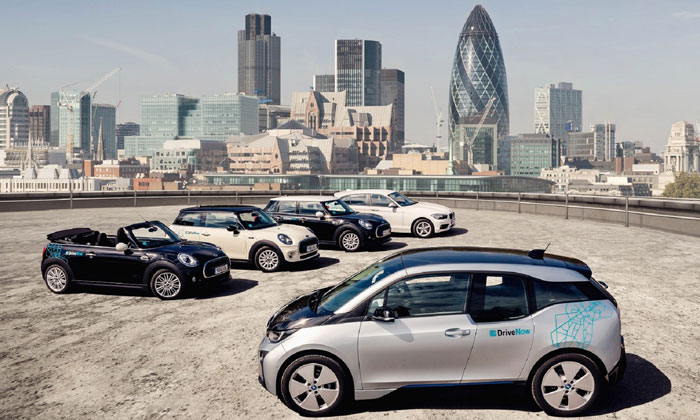 The BMW Group and Daimler AG have together announced an agreement to merge their mobility services, offering customers a single source for sustainable urban mobility solutions.
Subject to authority approval the two companies plan to combine and expand their existing on-demand mobility offerings in the areas of car-sharing, ride-hailing, parking, charging and multimodality.
Each company will hold a 50 per cent stake in the joint-venture and both will remain competitors in their respective core businesses.
The aim is to become a leading provider of innovative, on-demand mobility services. Both manufacturers aim to shape future mobility whilst offering their customers unique experiences and supporting cities and communes in achieving sustainable urban mobility.
"As pioneers in automotive engineering, we will not leave the task of shaping future urban mobility to others. There will be more people than ever before without a car who will still want to be extremely mobile. We want to combine our expertise and experience to develop a unique, sustainable ecosystem for urban mobility," said Dieter Zetsche, Chairman of the Board of Management of Daimler AG and Head of Mercedes-Benz Cars. "At Daimler, we are vigorously and systematically pursuing our transformation from automobile manufacturer to provider of mobility services with our CASE strategy. CASE stands for connectivity, automated driving, sharing & services and electric mobility."
For example, the merger will promote electromobility by offering electrified car-sharing vehicles, as well as easy access to charging and parking options. As a result, it will become even easier to use sustainable mobility services.  
"Our Strategy NUMBER ONE > NEXT provides the BMW Group with a roadmap to a digital and emission-free future," said Harald Krüger, Chairman of the Board of Management of BMW AG. "Combining our mobility services as planned will create a unique digital ecosystem. This alliance will make it easier for our customers to discover the emission-free mobility of the future. The planned merger of our mobility services will pool our resources and sends a strong signal to our new competitors."
To combine services from many aspects of urban mobility, companies such as moovel, ReachNow, Car2Go, DriveNow, mytaxi, Clever Taxi, ParkNow, ChargeNow and Digital Charging Solutions will be involved alongside The BMW Group and Daimler AG's business.
The joint project is subject to examination and approval by the respective competition authorities. The best-possible customer experience is already the focus of both partners' services. Therefore, initially nothing will change for the millions of customers, with existing services still being provided to the same extent and with the same level of quality.
Commenting on the fusing of BMW's and Daimler's DriveNow and car2go car-sharing companies, Frost & Sullivan's Industry Principal, Shwetha Surender, reported that the scope of the merger is much more extensive than originally anticipated.
"For over a year, the two behemoths have been contemplating combining their car-sharing operations. From the perspective of the car-sharing market, this makes perfect sense. Operating in an industry that is struggling to achieve profitability, it would allow them to gain economies of scale and tip the balance in their favour," commented Surender.
The merger raises the stakes for the competition. As a combined company, car2go and DriveNow would become one the largest operators, accounting for a global market share of over 30 per cent, allowing them to go head-to-head with market leaders such as Zipcar.
Surender added: "What makes this 50:50 joint venture much more interesting is the consolidation of all their mobility operations across the areas of car-sharing, ride-hailing, parking, charging and multimodality. The merger is likely to set the trend for further consolidation as participants realise they can't go it alone."
Frost & Sullivan expects the value for total mobility services to cross the $2 trillion mark by 2030.