Government of Canada approves funding to advance zero-emission fleet transition in Greater Sudbury
The funding will allow the City of Greater Sudbury to develop an electric bus feasibility study and fleet transition plan, evaluating its readiness to convert to zero-emission buses and the required infrastructure.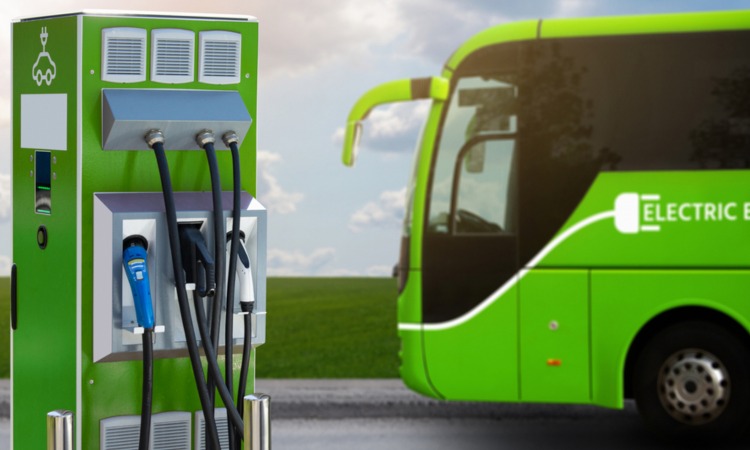 The Government of Canada has announced that a total of $158,469 in joint funding will be provided to Greater Sudbury, Ontario, for the development of an electric bus feasibility study and a fleet transition plan.
"Zero-emission transit is vital in reducing greenhouse gas emissions (GHG) and reaching net zero by 2050. This funding will lay the groundwork for Sudbury to transition to a full zero-emission bus fleet – a clean, quiet and comfortable form of transit. Our government will continue to work with our partners to improve the quality of life of all Canadians," said Viviane Lapointe, Member of Parliament for Sudbury, on behalf of the Honourable Dominic LeBlanc, Minister of Intergovernmental Affairs, Infrastructure and Communities.
"Canadians want and need more sustainable transit solutions as our society collectively shifts away from fossil fuel engines, towards zero-emission alternatives. Today, (22 November 2022) our government is delivering on this. Through our support for the development of this important study and plan, we are ensuring that Greater Sudbury plays an important part in reducing pollution and creating a healthier and greener future for generations to come," said Marc Serré, Parliamentary Secretary to the Minister of Official Languages and Member of Parliament for Nickel Belt.
Stagecoach confirms plans to increase electric bus fleet by over 80 per cent
"This project supports long-term environmental benefits for the community and is another step toward our Community Energy and Emissions Plan (CEEP) goal to electrify 100 per cent of the transit and city fleet by 2035," said His Worship Paul Lefebvre, Mayor of the City of Greater Sudbury.
The electric bus feasibility study and fleet transition plan will allow the City of Greater Sudbury to evaluate its readiness to transition to zero-emission buses. Once complete, the study will provide the city with a plan to guide its procurement of buses and charging infrastructure.
In total, the Government of Canada is investing $115,838 towards this project. By investing in infrastructure, the government aims to grow the country's economy, increase the resiliency of its communities and improve the lives of Canadians.