FlixBus UK expansion accelerates in the southwest of England
By strengthening its partnership with local operators Berrys Coaches and Roselyn Coaches, FlixBus will become a key player in the UK market – operating routes in over 30 locations across England, Scotland and Wales.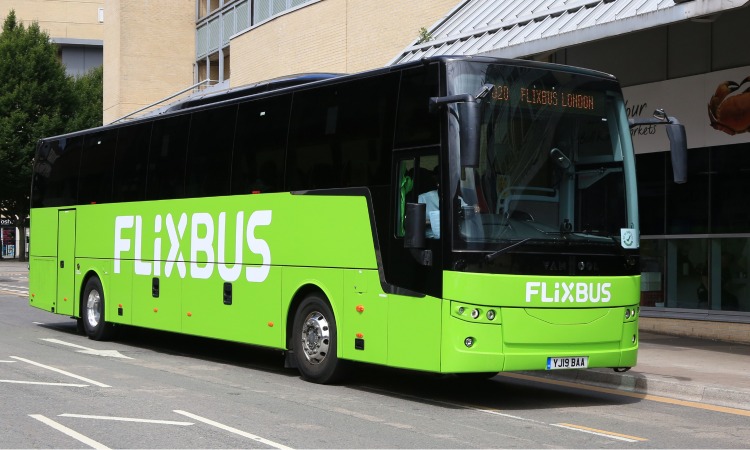 Credit: FlixBus
UK coach operator FlixBus has expanded its national network into the southwest of England by strengthening its partnership with Berrys Coaches and Roselyn Coaches.
FlixBus and Berrys' relationship first began in July 2021, with some of Berrys' connections available to book via FlixBus' channels. This service will continue, but the companies have also agreed a closer partnership, with Berrys Coaches expanding its fleet to become part of the green FlixBus network. The lines will be supported by Roselyn of Cornwall coaches.
The new Plymouth to London route will begin operating from 28 April 2022, stopping at Exeter, Taunton and Bridgwater. Buses will run daily, with trips increasing over the summer months to meet expected high demand.
FlixBus aims to become a key player in the UK market and now operates routes over 30 locations across England, Scotland and Wales.
Andreas Schorling, Managing Director of FlixBus UK, said: "We've been thoroughly impressed by Berrys' commitment to our vision and high-quality service, and are delighted to welcome the team and drivers on board. We know that Roselyn Coaches are also brilliant operators, so we're excited to start working with them. These partnerships are strategically important, as they open our services to the southwest of England ahead of the busy summer season."
FlixBus debuts in Canada with launch of three domestic bus services
Established in 1920, Taunton-based Berrys Coaches has decades of experience transporting passengers from locations in Somerset, Devon and Wiltshire to London.
James Berry, Transport Manager at Berrys Coaches, said: "The decision to develop our partnership with FlixBus was obvious. With our strong brands aligning, there is a clear opportunity for growth within the region. We are convinced that this will be a successful, long-term relationship for us, and are excited to strengthen our joint venture with FlixBus."
Jonathan Ede, Managing Director of Roselyn Coaches, said: "FlixBus is a global player, and we're looking forward to benefiting from their technological expertise across routes, pricing and marketing, as well as its innovative ticketing system. We are extremely proud and excited to be working with FlixBus on their new routes from the west country."
FlixBus is already the largest coach operator globally, and continues to expand across the world, most recently in the Americas with its launch in Canada.