Moscow Metro's Troika card expands to the city of Perm
The expansion of Moscow's Troika card shows no sign of slowing down, as the city of Perm begins a pilot of the ticketing system.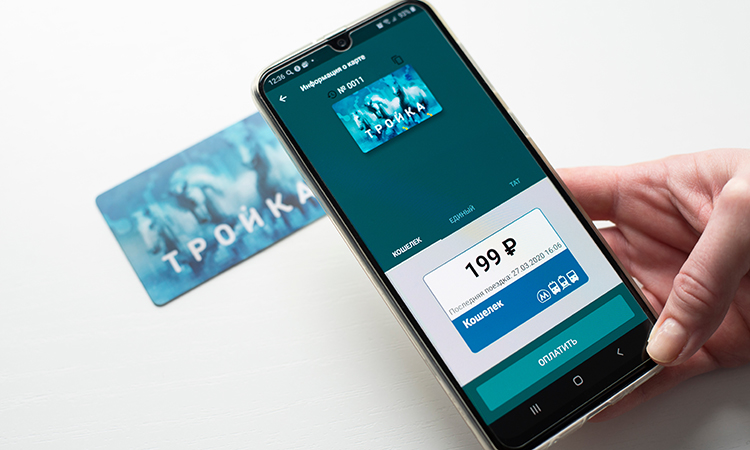 Moscow's Troika ticketing system continues to expand across Russia, as the city of Perm (more than 1 million residents) has launched pilot tests of the Troika card. If the tests prove to be successful, Moscow Metro says the card will be available in the city as well as in the whole Perm Region.
Located between the cities of Kazan and Yekaterinburg, the wider Perm region has a population 2.5 million and its transport network includes bus, tram, and rail services.
The Perm Region and SberTroika (a joint venture from Sber, the Moscow Government and Moscow Region Government) signed the agreement on adopting Troika card in December 2020.
"We are uniting the regions, and Perm has become part of a single ticketing system," said says Maxim Liksutov, Deputy Mayor of Moscow for Transport.  
"The Troika card is already working, and the positive effects are visible. For passengers, it is a convenient and reasonable way to pay for travel, and for the region — the development of non-cash payment in transport will increase in the transparency of the system and the growth of income accounting," he added.
The Troika card has been expanding its presence in the Russian regions since November 2020, when it was launched in the Tula Region. In total, more than 25 regions have expressed interest in Moscow's ticket system. Recent developments have allowed passengers to personalise their Troika card via a mobile app, rather than carry a physical card around with them.
According to the Department of Transport of Moscow, the card has been used 170,000 times outside of Moscow since its expansion in November 2020.