Troika card used 170,000 times outside of Moscow as scheme expands
Since autumn 2020, Moscow's ticketing system has been spreading to other Russian regions in a bid to offer greater convenience to passengers.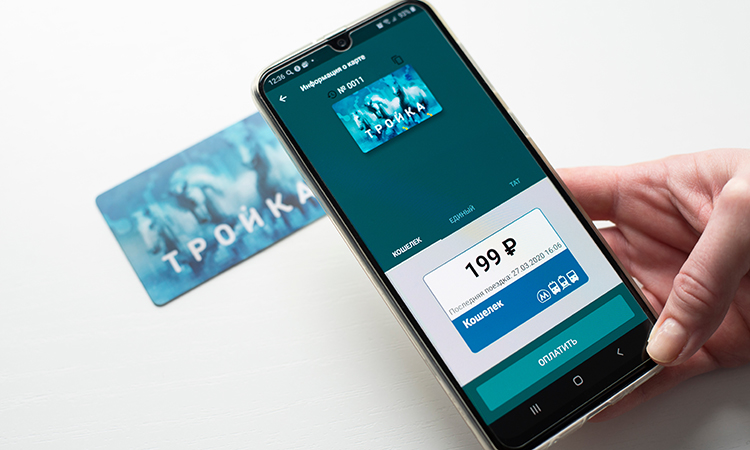 Moscow Metro's Troika card, a pay as you go travel card, has been rolled out to other regions in Russia in a bid to bring modern ticketing to transport systems outside of the capital.
The Troika card has been used more than 170,000 times outside of Moscow, according to the Department of Transport of Moscow.
The card has been extending its presence since November 2020, when it was launched in Tula – a region around 200km south of Moscow.
According to the transport body, the card is awaiting a full-scope launch in the Moscow Region that encircles the city itself. The region has been testing the card since December 15. Ulyanovsk Region (more than 800km east of Moscow) has also signed an agreement to adopt the card. In total, the Moscow Government says it is negotiating with more than 25 regions.
Alongside providing convenience to customers, who can top up and tap their card to pay for transport tickets in the city, the Troika card also enables transport authorities to better collect data on occupancy and passenger demand.
"Troika card provides analytical instruments that allow enhancing transport service in real time in dependence with passenger demand. All the fares are imposed by local governments", explained Deputy Mayor for Transport Maxim Liksutov
Alongside the Troika card, Moscow offers its passengers access to a range of transport services, including differentiated payment modes, a personal account, online balance management and a loyalty programme.
In addition to the data collection and undoubted convenience the card provides, Deputy Mayor Maxim Liksutov has claimed that the adoption of Troika could halve spending on  ticketing systems for regional transport authorities.