Scooter programmes continue in towns across the UK
Residents in Braintree will be able to rent scooters for £55 per month, while Rochdale has selected Lime to operate its vehicles in the Greater Manchester town.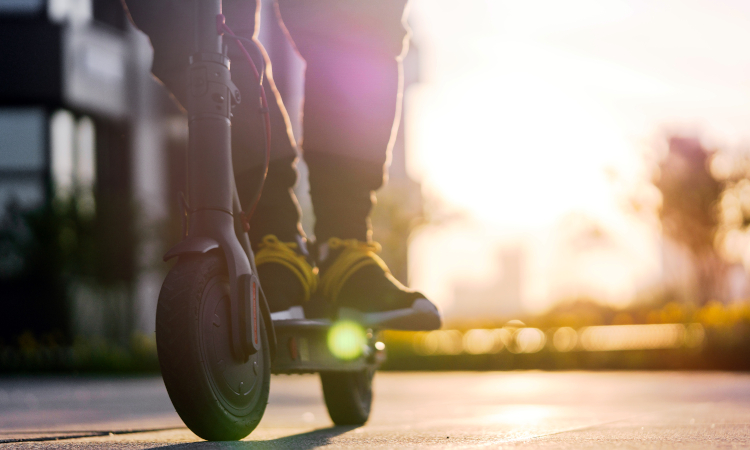 E-scooters show no sign of slowing down in the UK, as new schemes are set to begin in two areas of the country in the coming weeks, including a programme to allow residents to rent scooters for months at a time.
Lime has been selected by Rochdale Borough Council to operate scooters in the town, which will be available to hire for local residents with a provisional or full driving license and will cost £1 to unlock and 15p per minute to ride. Lime says self-declared lower income users will be able to receive a 50 per cent discount on all rides via Lime's Access initiative, whilst key workers will ride for free as a result of Lime's Lime Aid policy.
The micromobility operator says scooters will be capped at a top speed of 12mph across the Rochdale trial area to ensure they are being used responsibly, with Lime employing a 25-person strong local operations team to help manage the service on a day-to-day basis, making sure scooters are being parked in designated parking zones, as well as regularly sanitised between uses.
Scooters will be restricted to the designated trial zone through the use of GPS tracking on every scooter, which also allows slow-speed zones and no-ride zones to be deployed. When a user finishes their trip, scooters must be parked within the designated parking zones which are marked in Lime's mobile app.
"I'm really excited to see this project take off. We like to do things differently here in Rochdale and this scheme will give people a new transport option, which will help drive down car journeys and make it easier for people to enjoy everything that Rochdale town centre has to offer in a unique way," said Cllr Sara Rowbotham, Cabinet Member for Climate Change and Sustainability at Rochdale Borough Council.
"E-Scooters have already seen huge success in other countries and we're excited to be supporting another e-scooter trial in Greater Manchester. The trial in Rochdale is the second of its kind in the region and another example of Greater Manchester's willingness to embrace future mobility.
"It will further support our regional transport goals outlined in the recently updated Greater Manchester Transport Strategy 2040 such as reducing congestion, making our air cleaner, and improving connectivity to public transport hubs," added Conor Chaplin, Transport for Greater Manchester's Innovation Strategy Officer.
Meanwhile, in southern England, residents in Braintree, Essex, will be able to rent Spin scooters for an extended period of time rather than hiring per minute as is the case with most other schemes.
Launching on the 30 March in Braintree, Spin+ will allow residents to rent an e-scooter for £55 per month. The subscription includes the Spin scooter that the rider will have exclusive access to, insurance, helmet, charging cable, 24/7 customer support and maintenance.
"E-scooters are a simple and fun way to get around in Essex. Our key aim is to provide a socially distanced and safe way for people to travel as we are coming out of lockdown and one that also reduces the number of short car journeys made," said Steve Pyer, UK Country Manager at Spin.