Moscow's new look ticketing system to be completed this year
Moscow's ticketing system has undergone a complete overhaul in the past year, with all new work set to be completed by the end of 2021.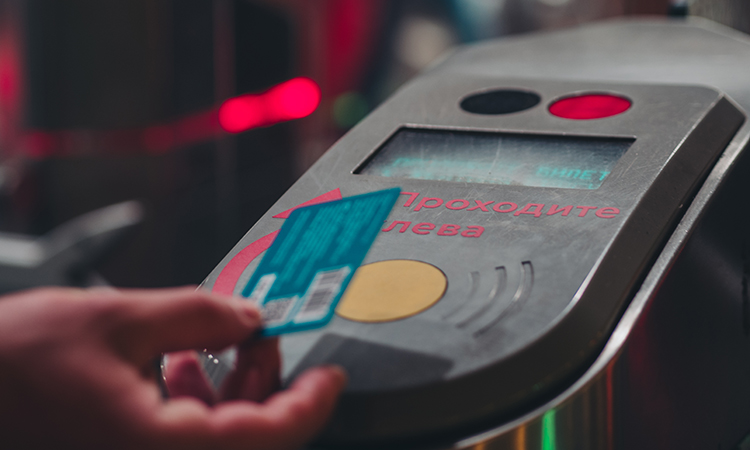 The fastest barriers in the East? The Troika card has made travel for Moscow's residents much more convenient.
The modernisation of Moscow's ticketing system will be completed by 2021 – that's according to Deputy Mayor Maxim Liksutov.
"It became evident in 2018 that the old ticketing system did not meet today's demands, and it was increasingly difficult to refine it, especially since not all the source codes belonged to the Moscow Government.
"We could not adjust it to launch a flexible fare management, for example, to offer discounts within the Early Bird pilot project on lines 7 and 15. It also prevented us from moving towards abandoning remote activation of tickets at yellow terminals" explained Mr. Liksutov.
The Deputy Mayor stated that "all these restrictions forced us to make a decision on creating a new system –we held an open tender process and have since signed a contract with the winner of that process.
"Now we are gradually implementing it, and we will finish in the end of 2021," claimed the Deputy Mayor.
Moscow's ticketing system was adjudged to be the best-in-class at the Transport Ticketing Awards last year, scoping top prize in the Best Smart Ticketing Programme category. Deputy Mayor Liksutov was keen to stress the improvements that the network has made to its ticketing system recently.
"Here are some of our records: nowhere in the world do gates open as quickly as in Moscow Metro: you touch the Troika card on the reader and the gate opens in 0.03 seconds – quicker than you blink. We managed to do this due to the fact that the balance is stored on the card, not in the system, and due to constant work on speeding up the operation of cards and readers," he said.
In addition, Moscow's transport system itself selects optimal fares for passengers. "Even for such complex routes, for example a bus and metro combination journey, you will get the optimal fare," explained the Deputy Mayor.
Liksutov added that the city's transport fare payment system supports bank cards of virtually all payment systems such as Visa, Mastercard and Mir, as well as smartphone payments including Huawei Pay, Mir Pay, AliPay, China UnionPay, Google Pay and Samsung Pay, and Apple Pay.
"Troika card can be topped up online. If you have an NFC-enabled Android phone – which is more than half of our passengers – you can top it up via the mobile app and activate it without the yellow terminal – just touch the ticket to the phone," he said. Though this feature is not available for iPhone users just yet, the Deputy Mayor said the Department of Transport was working on a solution for that.
Deputy Mayor Liksutov added that all types of tickets for Moscow's transport are available in the Moscow metro app. "Our system allows you to pay not only for your trips, but also for the city's services. We have a loyalty programme partnering with more than 6,000 retail outlets that has 1.26 million users," concluded Mr. Liksutov.