TIER putting safety first in London e-scooter trial
With the public remaining sceptical on the rollout of e-scooters across the UK, TIER Vice President Fred Jones explains the steps his company is taking to make its vehicles safe for all road users, and with that win over some hearts and minds during London's e-scooter trial.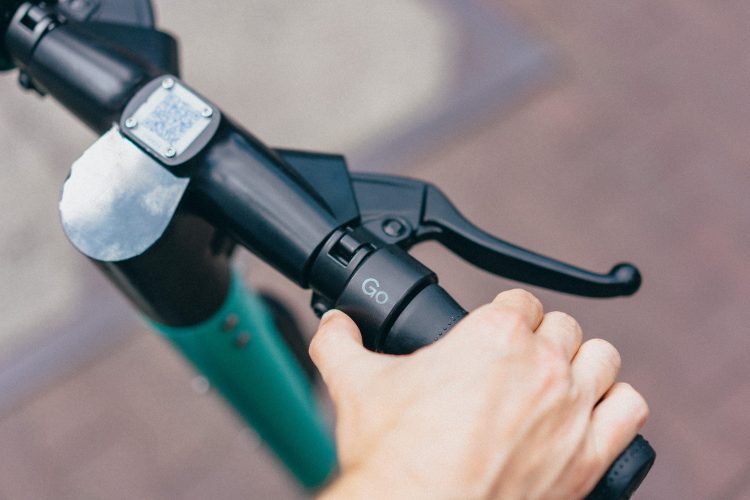 London has, rather belatedly, joined the e-scooter party this week, as a trial of the micromobility mode began in several London boroughs. The UK capital has been a conspicuous absentee when it comes to the worldwide rollout of e-scooters; perhaps Transport for London (TfL) and the Department for Transport (DfT) instead chose to bide their time and learn from afar the potential challenges scooter rental can bring.
"Competitive and rigorous"
Whatever the reasoning for its late arrival, London has now entered the e-scooter market by choosing three operators, Lime, Dott, and TIER, to participate within the trial. "As it should be, the process was hugely competitive and rigorous, with bidders judged on safety above all, as well as critical areas like responsible parking, sustainability and accessibility. There was also vehicle testing where the e-scooters were put through their paces for days by TfL," Fred Jones, Vice President and Regional Manager of TIER, told Intelligent Transport.
"London is a world-leading city in terms of transport and we are very pleased that we were able to meet TfL's strict criteria," he added.
It's not unusual for more than one e-scooter provider to operate in a big city – in Berlin alone there are five companies that rent out the vehicles. This does, of course, require some amount of co-operation between competitors, yet this is not something Jones was concerned about. "We operate alongside Dott and Lime in Paris also and we have a good working relationship with both," said Jones.
"We are also working closely with TfL and the many participating boroughs to ensure the smooth integration of e-scooters into the transport mix and uphold the highest of safety standards across the city."
Safety is key
It is safety which has been at the forefront of all involved in the London trial. E-scooters have collected somewhat of a bad reputation in the UK, fuelled in part by their usage illegally by private owners on public roads and pavements. But aside from this, the public will have seen images of Parisian streets littered with scooters, or read stories of accidents occurring when rented scooters are ridden through busy pavements.
All of the above are perhaps a little unfair, and Intelligent Transport has in the past spoken to some of the biggest names in the e-scooter sector about safety and changing public perception – you can't help but feel that TfL and the three operators will have to get it right in London first time.
"TIER's scooters are the safest by design; they come with various industry-leading safety features which minimise the risks to riders and the public, including indicator lights, shock absorbers and the largest front wheel in the market. They also have triple brakes and a double kickstand which see TIER lead the sector when it comes to stopping-distance and wind topple tests," said Jones.
"Alongside the design of our scooters we have also incorporated several features to further enhance their safety. At the beginning of 2021, we partnered with Busby, the micro-mobility safety app, to create a rapid response system in the unlikely event that riders are involved in incidents on the road.
"Additionally, we also partnered with Lazarillo, the world's leading navigation app for the visually impaired, to offer greater protection and improve safety standards for blind and partially sighted pedestrians. To further enhance the protection of vulnerable road users, we have also committed to introducing a sound alert on our scooters to warn blind and partially sighted people of a scooters approach. This was done in partnership with the national charity the Thomas Pocklington Trust and will be incorporated in our fleets this year."
Winning hearts and minds
There is little debate that TIER, and other scooter operators, are taking the safety of their vehicles and other road users very seriously. Ultimately, all of the safety features in the world will count for little if the public are not onside, so how is TIER planning to reassure Londoners that their city's newest mode of transport is of benefit to all?
"We are proud of our safety record, and in our first six months of operations in the UK, and tens of thousands of trips, there have been zero injuries to riders or pedestrians," Jones maintained.
"However, we understand that some people, particularly those from vulnerable communities, have concerns around the introduction of e-scooters and at TIER we have several things in place to mitigate this.
"Last year we convened a TIER UK Safety Board to raise the bar for safety standards across the entire e-scooter sector. The board is staffed with independent experts in road safety, accessibility and visual impairment who scrutinise our approach to safety to ensure that we maintain best practice."To further reassure people, we have teamed up with the AA's DriveTech to build our Ride Safe School, which includes the first-ever e-scooter theory test. The theory test takes riders through skills such as how to operate and park TIER's e-scooters, as well as teaching them how to safely share designated routes with other vehicles, pedestrians and vulnerable road users," Jones added.
E-scooters are not going anywhere. They have proved their worth as a last-mile solution and clearly feature in the plans of many major cities as they look to make their transport networks both more diverse and more sustainable.
It's clear though that both authorities and operators alike have work to do in convincing the general public of the mode's benefits. TIER has demonstrated its commitment to achieving that change in mindset, as will no doubt the other two operators selected by TfL for the trial too. But the next six to 12 months will be important ones for the future of e-scooters in the UK capital, and all stakeholders know they have to get this period right if they are to secure widespread acceptance of e-scooters as a legitimate and viable mode of travel for all.
Biography
Fred Jones joined TIER in July 2020 as Regional General Manager for Northern Europe. He previously spent five years in several top positions at Uber, most recently as General Manager of UK and Ireland.  
As Regional General Manager, Fred oversees the roll-out of TIER e-scooters in market towns and cities, helping to support the company as the leading e-scooter operator in Europe.