BlaBlaCar and Voi join forces to offer BlaBla Ride scooters in France
Members will be able to select a scooter to ride for their journey, as well as for the last mile of a longer BlaBla carpool or bus trip, designed to power a convenient and environmentally efficient door-to-door journey.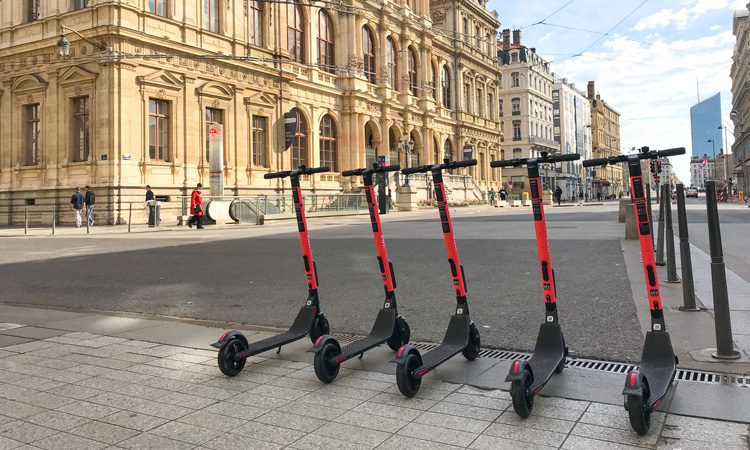 For the first time, mobility firm BlaBlaCar has extended its multimodal offer into micromobility by joining forces with Swedish e-scooter company Voi Technology. As part of the partnership, BlaBla Ride scooters aim to help French cities and their citizens have access to safe and sustainable mobility, particularly in light of the current COVID-19 crisis. Both companies remain separate legal entities.
BlaBlaCar's 18 million members in France will be able to connect through their BlaBlaCar account on the BlaBla Ride app to access the scooter services. 
The first step of the partnership will consist in co-branding Voi's app and scooters as BlaBla Ride, starting on 5 June. Current Voi users in France will reportedly not face any significant changes other than Voi app and scooters progressively including the new BlaBla Ride brand identity.
"I am very pleased with this partnership. We are both leaders in our field and share the passion of reducing car emissions and fostering shared mobility. By working together, we will create the best of both worlds and at the same time both companies can focus on their respective strengths – so it's a win-win all around," said Fredrik Hjelm, Co-Founder and CEO, Voi Technology.
"Voi and BlaBlaCar have a common enemy: inefficient car usage and CO2 emissions. By joining forces, we can go one step further in making mobility smarter and more efficient in cities. This cooperation has been a long time in the making, but now it seems more than ever relevant to our members in the wake of COVID-19, and as regulation creates a clearer playing field for micro-mobility," added Nicolas Brusson, Co-Founder and CEO, BlaBlaCar. "Scooters and micromobility can transform the way that people live, work and move through cities just as carpooling has transformed long-distance travel."