VIA to expand on-demand service zone to San Antonio's Southside
VIA Link's new service zone will help drive San Antonio's growth by connecting residents to major education, employment and residential centres in the city's Southside.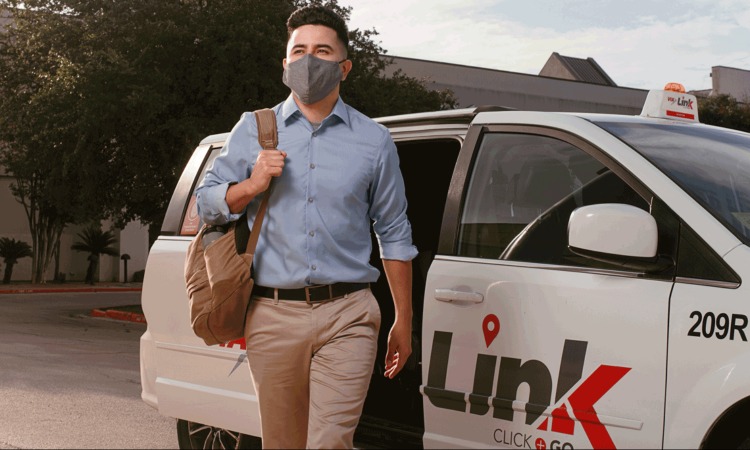 Credit: VIA Metropolitan Transit
VIA Metropolitan Transit has announced that it is expanding its VIA Link on-demand service to include a South Zone, which will be opening on 8 August 2022. This is the third zone to open since the on-demand transit option was introduced in 2019 with a Northeast Zone and expanded in 2021 with a Northwest Zone.
The on-demand service's expansion is part of VIA's 'Keep SA Moving' plan, approved by voters in 2020. The innovative, app-based service provides frequent, reliable trip options in areas where traditional bus service and vehicles are not efficient.
The new zone connects popular destinations throughout 12.52 square miles, including VIA's Madla Transit Center, Palo Alto College, Texas A&M University-San Antonio, South San High School, South Park Mall, shopping and medical centres.
VIA and San Antonio BCycle partner to launch new integrated transit app
"Expanding VIA Link service to San Antonio's Southside was the natural next step in realising the 'Keep SA Moving' plan promise to move more people faster and farther, particularly in areas where innovation is needed to deliver modern transit solutions," said VIA President and CEO Jeffrey C. Arndt. "The South Zone is home to major education, employment and residential centres that are helping to drive growth for our city and region and represent VIA's mission to connect our community to opportunity."
VIA Link passengers can travel anywhere in the zone and connect directly to bus routes at designated transfer points to travel outside the zone. The flexibility provides better frequency, decreases travel times, minimises walking distances and offers more pick-up and drop-off locations. Customers are usually picked up within 20 minutes of booking and can track and rate their rides through the free app. Vans for the service are fully accessible and can accommodate wheelchairs and bicycles upon request.
VIA Link South service is available seven days a week from 05:30 to 21:30. Customers can book a ride through the VIA Link app, website or by calling customer service and pay using the VIA goMobile+ app, a VIA transit pass or cash. The Transit app also offers options to book complete trips, including a connecting bus or BCycle trip.