Plans announced for city-wide expansion of London's Ultra Low Emission Zone
As part of continued efforts to further tackle pollution, carbon emissions and congestion in the city, the Mayor of London, Sadiq Khan, has announced plans for a city-wide expansion of the Ultra Low Emission Zone.
On 4 March 2022, the Mayor of London, Sadiq Khan, announced that he is asking Transport for London (TfL) to consult on expanding the Ultra Low Emission Zone (ULEZ) London-wide in 2023, whilst ruling out the Clean Air Charge and the Greater London Boundary Charge.
The Mayor has already taken ground-breaking action to tackle pollution, carbon emissions and congestion in London since 2016, but toxic air caused by traffic is still leading to children growing up with stunted lungs and nearly 4,000 premature deaths a year – with the greatest number of deaths attributable to air pollution in London's outer boroughs, which the ULEZ doesn't currently cover. There has also been a slower rate of improvement in air quality in outer London than in central and inner London.
New analysis by City Hall published in February 2022 also showed that, despite recent improvements in air quality, every hospital, medical centre and care home across the capital is located in areas that breach the new updated World Health Organization's (WHO) guidelines for nitrogen dioxide and particulate matter. Over 500,000 people in London boroughs suffer from asthma and are vulnerable to the impacts of toxic air.
In early March 2022, the United Nations' (UN) Intergovernmental Panel on Climate Change (IPCC) released a report that warned that there is only a brief and rapidly closing window to tackle the climate crisis, with a warning of the dire consequences of inaction. Severe impacts are already happening and vulnerable people with the least resources to adapt are most exposed. This follows the publication of a report in February 2022 which revealed that, in order to meet the target of getting to net-zero in London by 2030, car traffic must reduce by at least 27 per cent in the capital by the end of the decade. 
Separate analysis shows vehicle congestion cost the capital £5.1 billion in 2021, which has risen close to pre-pandemic levels, leading to gridlocked traffic and filthy air pollution.
In order to reduce traffic and associated emissions by anywhere close to the amount required to tackle these three challenges, the capital will have to see a significant shift away from petrol and diesel vehicle use and towards walking and cycling, greater public transport use and cleaner vehicles.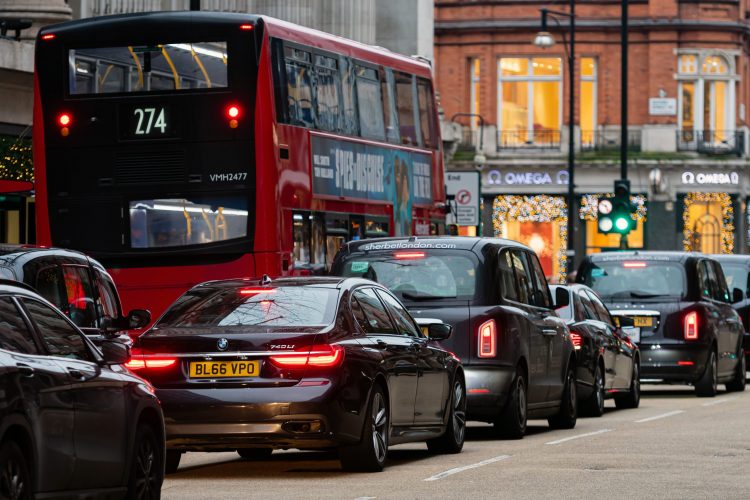 The Mayor outlined that the long-term and fairest solution to these challenges will ultimately be smart road user charging. This would enable all existing road user charges, such as the Congestion Charge and ULEZ, to be scrapped and replaced with a smarter, simpler and fairer scheme that charges motorists on a per mile basis. This could allow for different rates to be charged depending on how polluting the vehicles are, the level of congestion in the area and access to public transport.
Sadiq Khan has asked TfL to start exploring how this concept could be developed; however, TfL is still many years away from being ready to implement such a scheme. Given the urgency of the climate crisis and the damaging impact of toxic air pollution, the Mayor believes that bold action must be taken now. That's why, in 2021, he asked TfL to present him with a range of policy options that could be taken forward quickly. These included:  
Introducing a Greater London Boundary Charge for vehicles driving into London
Implementing a low-level daily Clean Air Charge for all but the cleanest vehicles
Extending the Ultra Low Emission Zone to cover the whole of Greater London.   
In weighing up the different proposals, the rising cost of living was a key consideration. This meant looking for a scheme that would have the biggest effect on reducing emissions and congestion relative to the potential financial impact on Londoners as a whole. After examining the science, studying the data and carefully considering the wider economic context, the Mayor has decided his preferred option is to extend the Ultra Low Emission Zone London-wide to the London Low Emission Zone (LEZ) boundary in 2023, subject to public and stakeholder consultation. He has ruled out both the Clean Air Charge and the Greater London Boundary Charge as options. 
The ULEZ is highly targeted at getting the most polluting vehicles off of London's streets, and early assessments indicate that making it London-wide would: 
Reduce NOx emissions from cars and vans by between 285 and 330 tonnes
Lead to a reduction of around 10 per cent NOx in emissions from cars and vans in outer London on top of building on the 30 per cent reduction in road transport NOx emissions expected from the expanded ULEZ and tighter Low Emission Zone standards
Reduce CO2 emissions in outer London by between 135,000 to 150,000 tonnes
Reduce the number of the most polluting cars on London's roads by between an additional 20,000 and 40,000 a day.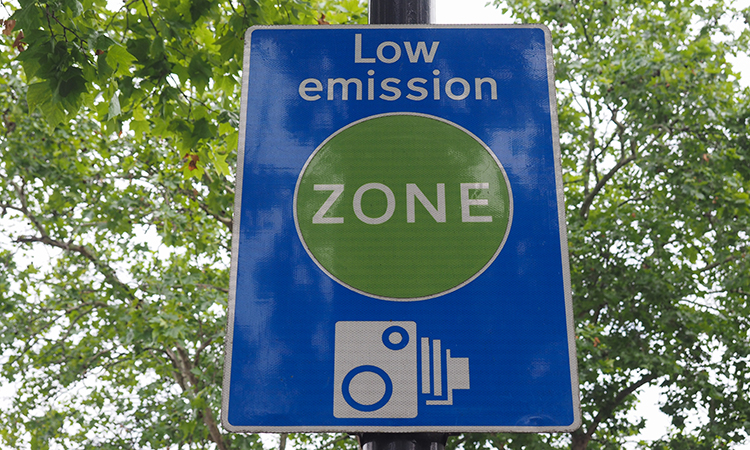 The Mayor has also made a commitment to help charities, small businesses, disabled people and Londoners on lower incomes adapt to the potential London-wide ULEZ, with as big a scrappage scheme as is feasible to help motorists in outer London scrap their older, more polluting vehicles and instead switch to cleaner forms of transport, use a car club vehicle or purchase newer, cleaner models that are ULEZ-compliant.  He will also call on the UK government to provide extra support for a scrappage scheme in London – like they have done for other cities around the country. 
The Mayor of London, Sadiq Khan, said: "The triple challenges of tackling toxic air pollution, the climate emergency and congestion mean that we need to further reduce emissions from vehicles in London. We simply don't have time to waste. The climate emergency means that we only have a small window of opportunity left to reduce carbon emissions to help save the planet. And, despite the world-leading progress that we have made over the last few years, there is still far too much toxic air pollution permanently damaging the lungs of young Londoners and leading to thousands of deaths every year, with the greatest number of deaths attributable to air pollution in outer London boroughs.
"This is also a matter of social justice – with air pollution hitting the poorest communities the hardest. Nearly half of Londoners don't own a car, but they are disproportionally feeling the damaging consequences that polluting vehicles are causing. 
"If no additional action is taken to reduce air pollution beyond the existing polices, around 550,000 Londoners would develop diseases attributable to air pollution over the next 30 years and the cumulative cost to the [National Health Service (NHS)] and the social care system is estimated to be £10.4 billion.
"I'm determined that we continue to be doers, not delayers in London – not only to protect Londoners' health right now, but for the sake of future generations to come. It's clear that the cost of inaction – to our economy, to livelihoods, to the environment and the health of Londoners – would be far greater than the cost of reducing toxic air pollution, tackling the climate emergency and cutting congestion.
"We have too often seen measures delayed around the world because it's viewed as being too hard or politically inconvenient, but I'm not willing to put off action that we have the ability to implement here in London.
"In weighing up the different options, the rising cost of living was a key consideration for me. Because, at a time when people's budgets are under pressure, I'm not willing to ask people to pay more unless I'm absolutely convinced that it's justified to save lives and protect the health of Londoners. I believe that the proposal to extend the ULEZ London-wide will have the biggest effect on emissions and congestion relative to the potential financial impact on Londoners as a whole. We are also proposing to introduce the biggest scrappage scheme feasible to help Londoners on low incomes, disabled Londoners and businesses," Khan concluded.
Christina Calderato, Director of Transport Strategy and Policy at Transport for London, said: "Road-based transport has, for many years, been a major contributor towards poor air quality and carbon emissions, and we are determined to tackle this through a wide range of programmes across TfL. The world-leading road user charging schemes that we've delivered throughout the last two decades have been really effective, but it is clear that, as a city, we need to go further. We know that Londoners understand the Ultra Low Emission Zone, and expanding it to cover all roads and bring the area in line with the Low Emission Zone (LEZ) will be hugely beneficial for improving air quality across the whole city. We look forward to further developing the scheme through formal and comprehensive public consultation later [in 2022]."
The proposed London-wide Ultra Low Emission Zone will be subject to impact assessment, public and stakeholder consultation and confirmation by the Mayor (with or without modifications) in light of consultation responses received.
Any new or amended road user charging scheme, if taken forward, would be subject to further assessment and analysis, full equality impact assessments, with potential mitigations and exemptions for disabled people, Londoners on low incomes and additional support for small businesses and charities being a key focus. The Mayor is determined to ensure that any new scheme is fair by making sure that those on lower incomes are protected, with the wider benefits of moving to a green economy – including more jobs, lower fuel bills and better health outcomes – being felt by everyone, particularly the poorest and most disadvantaged in London.
Subject to impact assessments, consultation and decision making processes, the proposed London-wide ULEZ scheme could be implemented in 2023.