TIER to use new mapping technology to tackle scooter misparking
Scooter operator TIER is utilising a new type of mapping technology in a bid to end the scourge of misparking once and for all.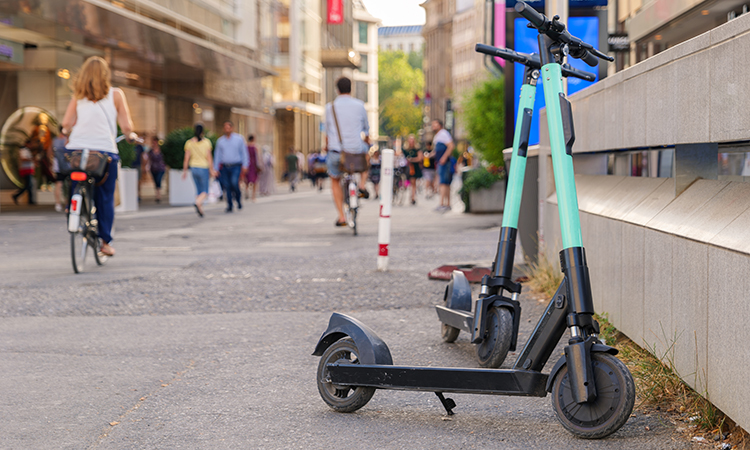 TIER, one of Europe's leading e-scooter operator, has partnered with mapping company Fantasmo to create what it calls the world's most accurate e-scooter parking system, which it hopes will help tackle the problem of misparked scooters which has dogged the industry for years.
Starting in Paris and York, TIER says it will implement Fantasmo's "Camera Positioning System" (CPS), a new positioning technology that is reportedly 10 times more accurate than GPS and can validate e-scooter parking within 20cm or less with a phone camera alone. Without any physical infrastructure, TIER will hope this new feature will all but eliminate irresponsible parking, resolving a major concern for city authorities and people with visual impairment.
Los Angeles-based Fantasmo builds 3D maps of cities by foot, walking, for example, over 1,800km of Paris streets with its camera and sensor-equipped "Explorer" backpack.  Because Fantasmo maps cities at the ground level, the firm says its positioning technology is considerably more accurate than satellite-based GPS, which does not work reliably in dense urban areas.
TIER has integrated Fantasmo's CPS into its operating system; when users wish to end a ride, they simply scan the e-scooter's QR code and point their phone camera at a building nearby, which Fantasmo uses to confirm they are parked within a city-approved area.
As with TIER's previous parking system, any user attempting to park in a no-go area, or outside of a designated parking bay, will not be able to end a ride. The new feature requires no additional infrastructure from cities – only a completed 3D mapping of the city in question. The partnership is initially being rolled out in York and Paris, and will later be introduced in other locations across TIER's network of 85+ cities throughout Europe and the Middle East in 2021.
 "With this new technology, we can directly address the concerns of vulnerable road users when it comes to how scooters are parked," said Matthias Laug, CTO and co-founder of TIER.
"The CPS mapping used by Fantasmo has a distinct advantage over GPS signals, which are often obscured by buildings, poor connectivity, trees, and atmospheric conditions.
"Besides educating our users, we want to provide them with the technology that they need to use e-scooters safely and responsibly and this partnership does just that."
Jameson Detweiler, Co-Founder of Fantasmo, added: "We're excited to be working with TIER because their commitment to great parking compliance is the perfect real-world validation of our CPS technology. By mapping cities at the ground level, as pedestrians, we can help micro-mobility safely thrive in cities around the world."