Why a mobile ticketing option is crucial for Herts bus operators
Matthew Lale, Passenger Transport Manager at Hertfordshire County Council, kicks off our Ticketing & Payments Series by detailing why operators must use modern technology to help them better plan their services and tailor their customer offerings, or run the risk of not satisfactorily meeting customer demands.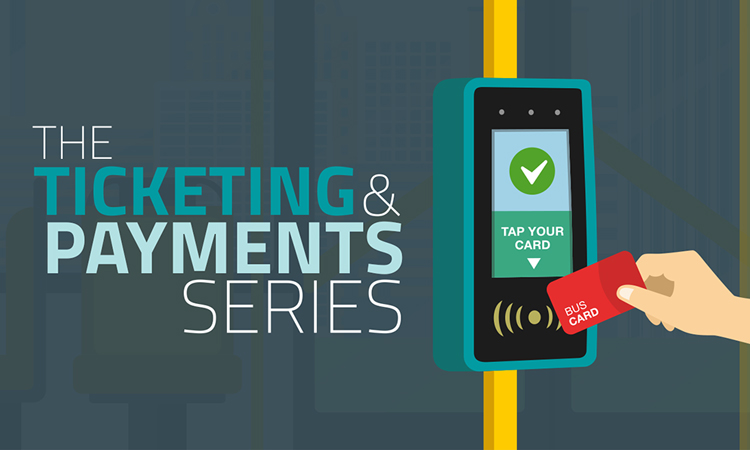 When we imagine the transport of the future, buses are probably not the first mode that comes to mind. But as one of the safest, greenest, most user-friendly, affordable and inclusive means of transport, buses aren't disappearing anytime soon – if ever. With two-thirds of all public transport journeys in Britain made by bus and coach in 2018, and 4.4 billion individual bus journeys undertaken in the same year in just England alone, buses today are the most common way to carry passengers over short and medium distances in both urban and rural areas.
But bus operators should not assume that their place in the future of transport is assured. The internet and the world of connected mobility has given rise to a new and unstoppable tide of customer expectations and service delivery demands. The consumers that bus companies must attract as passengers are getting younger and have very high expectations of service delivery. These are the people that are about to become our primary audience.
Technology as a strategic differentiator
Nusrat Ghani MP, Parliamentary Under Secretary of State for Transport, recently addressed the UK Bus Summit: "If we want buses to thrive over the coming decades, it's vital that we continue to improve, to innovate and move with the times. And to do this we have to ensure that buses participate in the digital revolution all around us."
A strategic differentiator in enabling transport operators to better plan their services and make their offerings to customers compelling, relevant and timely is mobile technology. More specifically, by combining cashless payment technologies with the ability to collect and analyse disparate data points to create a mobile ticketing app, bus operators can gain a real business edge by optimising operations, whilst driving better customer engagement through data analysis.
Intelligent Transport's Ticketing & Payments Series 2019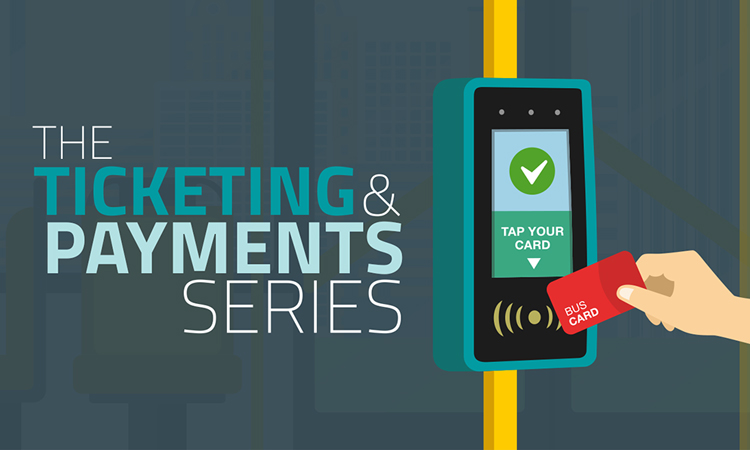 This is the first of three articles making up our Ticketing & Payments Series 2019. Read the rest of the series here:
The benefits of mobile tickets
Bus operators have numerous pain points: are tickets selling and is the process smooth or is it causing queues and congestion? Is onboarding fast enough or causing delays? Are we losing passengers to other forms of transport such as on-demand ride-sharing services like Uber? What changes can we make to improve services whilst also keeping costs down?
Mobile tickets (m-tickets) improve the ticketing experience for both passengers and operators. Because m-ticket sales happen remotely, at a time and place convenient to the passenger, queues in the ticket-hall are reduced and sales are quicker. Security and revenue protection are also greatly improved because m-tickets are natively generated and encrypted within the customer account holder's mobile operating system (Android or iOS) and so are linked to the mobile device, preventing duplication and reselling (unlike web-based solutions where URLs can be shared, and printed e-tickets photocopied).
For passengers, m-tickets mean no queues and less chance of missed trains or mislaid tickets. But it is much more than a convenient way to buy bus tickets. A mobile ticketing app is a direct communications channel between the bus operator and the individual customer. This means important and useful passenger information can be shared in real time – information such as live arrival and departure times, delay notifications and journey planning tools can all be pushed out to mobile devices so everything is at the customer's fingertips.
Intalink's m-ticketing initiative
Intalink is the local county council organisation responsible for managing the partnership between public transport services in Hertfordshire and local authorities. Our remit is to provide a range of support services and products for Hertfordshire bus companies, so they can provide the best journey experience for their customers. Part of this is providing them with a mobile ticketing option which will let them offer their customers a cashless alternative to buying tickets, freeing passengers from the need to carry the correct change, topping up payment cards or worrying about losing travel passes. In addition, the app will deliver reliable, GPS-based real-time arrival and departure countdown information to mobiles, helping passengers plan their journeys and purchase their ticket in one smooth transaction through the app. Essentially, passengers' smartphones will become the ticket machine, a journey-planning tool, the secure ticket and a direct communications channel from the operator all in one handheld device.
To develop our app, we partnered with Corethree, which has unrivalled experience in developing mobile ticketing apps in the transport sector. In addition to m-tickets and live real-time information, Corethree's technology offers insights based on passenger data. When operators know how their customers are using their services, they will be better positioned to make improvements as well as take advantage of targeted mobile marketing opportunities. Hertfordshire bus operators will be able to generate additional revenue from the development of individually tailored products based on data insights that add value for their ticket holders.
Make it mobile
When ticketing becomes mobile, data enables a smarter approach, which helps transport operators save costs, whilst providing a more rounded experience for passengers. This experience goes way beyond hopping on/off the bus. It's all about the ability to improve services and deliver an enhanced journey experience for passengers through a data-driven mobile channel strategy.
By carefully collecting data from passengers' mobile phones, operators learn how their services are performing, with the possibility to amend fleets, shift resources based on usage (or a particular event) as well as limiting queues, leading to a significant boost in the business' bottom line and better contingency planning. Analysing such data can also inform things like forward planning and route scheduling, which can all contribute to limiting pollution levels by intelligently deploying vehicles based on usage and demand. With buses and coaches already having the lowest carbon footprint per passenger of any form of motorised transport according to the International Road Transport Union (IRU), this is good news for the environment.
Data also lets operators know who their individual customers are and what each of them wants. The insights gained from data bridge the gap between consumers and local attractions and services. If transport operators deliver the incentives to encourage their passengers to visit the attractions and use the services by pushing out proactive responses and rewards, this ultimately leads to greater customer satisfaction and retention.
Let's end by returning to Nusrat Ghani MP and her speech at the UK Bus Summit, where she said: "Technology changes…should be seen as an opportunity…– not a threat." At Intalink we heartily agree and look forward to playing our part in helping to build the transport ecosystem of the future.
Biography
Matthew Lale is Passenger Transport Manager at Hertfordshire County Council where he manages four teams within the Transport Access and Road Safety unit. Amongst other areas of responsibility, Lale project manages new technology strands for implementation – such as phone apps, online systems and Near Field Communication user systems – to improve the passenger experience in Hertfordshire. Lale has been at Hertfordshire County Council for 16 years. His previous roles include Research and Services Improvement Project Manager and Data Manager.