ViaVan
whitepaper
Microtransit enables shared, on-demand travel within a service zone designated by a city government or transit agency.
article
As the role of public transport continues to change, it is the role of mobility operators to ensure this happens for the benefit of the passenger. Could microtransit be the answer?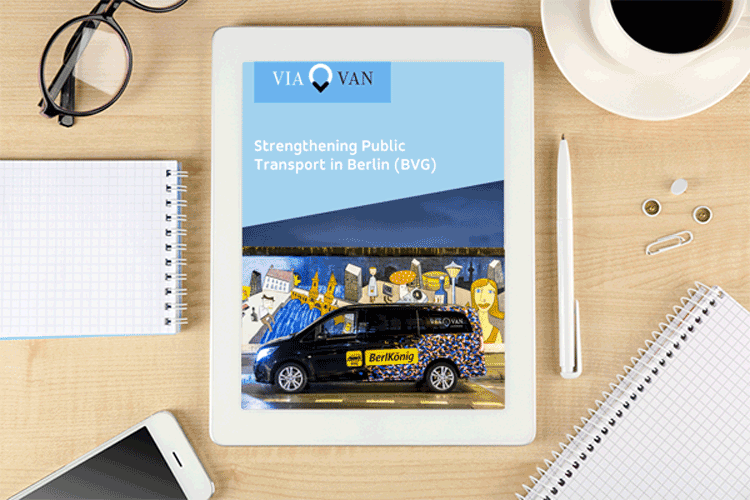 whitepaper
After partnering in September 2018 for on-demand ride-pooling service BerlKönig, find out how Berliner Verkehrsbetriebe (BVG) and ViaVan's collaboration is strengthening Berlin's public transport.