Driving success in MaaS: identifying success factors and creating value
About this webinar
Mobility as a Service (MaaS) has made it past the hype and the public transport community has learned from first installations – both, in terms of what should be avoided, and which critical success factors can be followed.
Siemens Mobility and HaCon have built several successful intermodal MaaS platforms that cover everything from journey planning to booking and ticketing. Some of these platforms are even more frequently used than Google Maps, thus providing us the unique opportunity to look into the success factors of MaaS.
Based on experience and insights from apps such as Mobilitéit.lu in Luxembourg and other implementations in Europe, Middle East and the United States, this webinar will look at the predominant factors that make MaaS valuable for both users and operators:
Passenger Information
A good MaaS solution is intuitive to use and provides valuable services under consideration of individual preferences and real-time information. Seamless integration of information and transactions like booking, ticketing and payment across modes support the development of a sustainable urban transportation landscape.
Customer Communication
A MaaS app is a communication channel which allows the MaaS platform operator to address customers effectively and provides a powerful tool to drive passenger retention.
Partner Management
A MaaS platform efficiently integrates different transport services and their interfaces. It is scalable and enables a comprehensive management of operations with different business models.
Key learning points
1. How to build engagement and drive up user numbers
2. Recognizing the importance of the platform that MaaS apps are built on; what the user sees in an app is only the tip of the iceberg – what happens beneath the surface is (at least) equally important in delivering high quality solutions
3. Why now is the right time to take the first step towards MaaS and then incrementally grow your solution.
4. The relevance of the business model – and the role of public authorities and open data/API in the context. 
Register
Register to watch this on-demand webinar
Speakers
Keynote speakers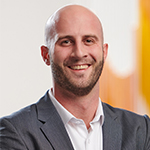 Robert Bichsel, Product Owner for Mobility-as-a-Service solutions, Siemens Mobility GmbH
Robert is Product Owner for the Mobility-as-a-Service solutions of the Siemens Mobility family.
Prior to that,  Robert had been working as data analyst and auditor at  Siemens' internal audit department. Before joining Siemens, he developed obstacle detection algorithms for self-driving vehicles at the CSIRO in Brisbane and worked as a software engineer for train control systems at Bombardier Transportation in Zürich.
Robert holds a BSc in Mechanical Engineering (EPFL, Lausanne and NUS, Singapore) and an MSc in Robotics, Systems and Control (ETH, Zurich).
Jan Helebrant, Product Owner for Traveller Relationship Management, Siemens Mobility GmbH
Jan Helebrant is Product Owner for Traveler Relationship Management (TRM) as part of Siemens Mobility's Intermodal Solutions. The TRM tool set enables mobility service providers to increase the impact of their marketing campaigns through targeted communication and direct traveller interaction – leveraging mobility apps and displays at stations and vehicles.
Prior to that Jan had been assigned as Director Business Development for Business Solutions at Siemens Convergence Creators.
From 2010 to 2013, Jan was responsible for Global Sales as Sales Director and heading Customer Solutions, Telco Application Servers, at Siemens Communications Media and Technology.
Jan had joined Siemens in 1999. He started his career as Product Developer, Technical Consultant  and Project Manager in the context of Intelligent Networks at Siemens in Vienna.
Jan Helebrant holds a Masters Degree from University of Applied Sciences, Vienna.
Thomas Wolf, Head of Sales Intermodal Solutions Siemens Mobility & Chief Operating Officer HAFAS, HaCon Ingenieurgesellschaft mbH

Thomas Wolf has been supporting the HaCon management team as Chief Operating Officer HAFAS since 2016. With diplomas in Computer Engineering and Business Economics, he started his career at Hewlett Packard, followed by COO position at Höft & Wessel AG. Prior to joining HaCon, Thomas served as COO for INIT Inc., operating out of Seattle, Washington. Headquartered in Hanover, Germany, HaCon provides cutting-edge software solutions for public transportation, mobility and logistics.
Together, Siemens Mobility, HaCon, eos.uptrade and Bytemark provide a unique and holistic ecosystem of digital services and solutions. From trip planning across passenger communication to mobile ticketing, payment and comprehensive Mobility as a Service (MaaS) solutions, from fleet management to train planning systems and mobility data analytics, there is one common goal: enhancing the passenger experience – with combined power for mobility.
Related topics
Air Quality, Artificial Intelligence, Infrastructure & Urban Planning, IoT (Internet of Things), Journey Planning, Mobility Services, Multimodality, Passenger Experience, Public Transport, Ticketing & Payments, Traffic Management, Travel & Passenger Information