Uber announces new COVID-19 safety measures
New measures include driver and rider online checklists, mandatory face mask verification and new in-app feedback tools.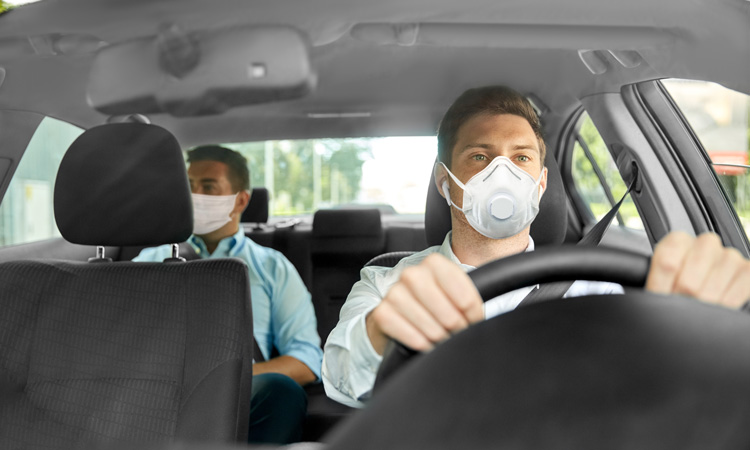 Masks will remain mandatory in Uber services for the time being
As cities begin to reopen from COVID-19 lockdowns and people start moving again, Uber has announced a set of new safety measures for drivers and riders.
"It's important to us that you know what to expect when you take that "second first trip." Over the last two months, our tech and safety teams have been hard at work building a new product experience that will help protect everyone, every time they use Uber," the ride hailing firm wrote in a statement.
Go Online Checklist and driver mask verification
Before a driver or delivery person can go online, they will be asked to confirm, via a new Go Online Checklist, that they have taken certain safety measures and are wearing a mask or face cover.  
The new technology will verify if the driver is wearing a mask by asking them to take a photograph of themselves.
In the U.S., Canada, India and most of Europe and Latin America, drivers who are not wearing a mask or face cover will not be able to go online as of 18 May 2020. Uber announced that it will maintain this policy through the end of June, and then reassess based on local public health needs. "We've designed this feature to adapt to changing public health guidance and regulations as the pandemic evolves," the statement read.
Riders
Before every trip, riders must also confirm that they have taken precautions like wearing a face cover and washing or sanitising their hands. They must also agree to sit in the back seat and open windows for ventilation. The maximum suggested number of passengers for an UberX ride has been reduced from four to three.
Accountability and enforcement
Uber has stated that it will be encouraging drivers to cancel trips without penalty if they do not feel safe, including if the rider isn't wearing a face cover.
If a driver is not wearing a mask, the rider can cancel the trip without penalty, and report the issue via the app. Uber has added new options for feedback including having no face cover or mask. Drivers and riders who repeatedly violate mask policies risk losing access to Uber.
Safety education
Working with the U.S. Centers for Disease Control and Prevention (CDC) and the World Health Organization (WHO), Uber has compiled safety tips and recommendations specifically geared toward ridesharing and food delivery.
Uber has begun sharing this information with users globally and has stated it will now leverage the tips to educate riders, drivers, delivery people, and restaurants when it learns of unsafe behaviour. 
Related organisations
Uber