Research collaboration announced to advance realisation of CAV parking
The project aims to solve the issue of where CAVs will go to drop off passengers, how they park between trips to recharge, access storage or be serviced, and to blend the relationship between on and off-street parking to support Mobility-as-a-Service (MaaS) operators.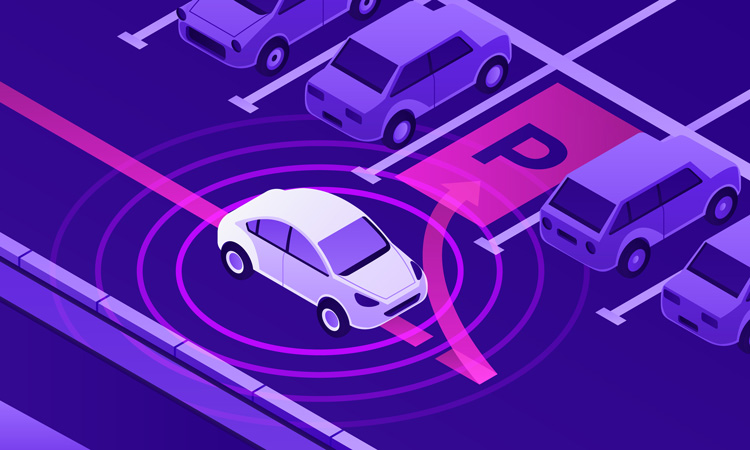 A consortium of mobility innovators from the public and private sectors have announced a collaboration, as part of the Innovate UK funded project 'ParkAV', which aims to spearhead technical and commercial research into the realisation of level 4/5 connected and autonomous vehicle (CAV) adoption in cities.
The consortium, made up of Jaguar Land Rover, AppyWay, Coventry City Council, Milton Keynes Council and managed by WhiteWillow Consulting, has focused efforts on what is said to be the core issue for the successful introduction of CAVs: How do cities, urban areas, and traffic and highways planners ensure empty CAVs do not contribute to traffic and congestion?
Ben Boutcher-West, Head of Mobility for AppyWay, said: "A key deliverable within the project has been a detailed framework for both the flow of data and the flow of money to ensure automated valet parking (AVP) is a viable solution. Beyond just the vehicle technology, AVP looks to deliver the function within a mobility subscription, one that manages topics such as Value Added Tax, all suppliers and even EV payment, in one technical and commercial interface.
"As a consortium, we have maintained a customer focus, ensuring they would be set down compliantly at their chosen destination. That means consumers no longer would have to enter the off-street facility at all and enjoy a much more convenient and hassle-free service, dropped off at their point of interest." 
Sunil Budheo, Innovation Manager at Coventry City Council, added: "Drop-offs and pick-ups for CAV journeys are likely to be on-street and close to points of interest, so both on-street and nearby off-street parking locations need to be part of our thinking. We must mitigate the circulation of empty vehicles on our streets and we're proud to be continuing our innovative work in this space as part of the ParkAV project."
The ParkAV project has suggested the following to central government: 
Change the Road Traffic Act to allow short term parking ("kerb-kissing") in bays dedicated for other users and allow dynamic payment / reservation of parking bays (this also works for human driven vehicles)
Allow digital and dynamic Traffic Regulation Orders (TROs) captured from roadside data to enable digital coverage for the whole UK. Within this, renaming from Traffic Regulation Order to "Mobility Enabling Order" will emphasise the change in thinking
Mandate standards that support interoperability from parking payment systems (as is starting to happen with electric vehicles for both charge point access and payment accounts)
Don't just look at CAV vehicle capability, but have a customer and business centric view of how they influence land use and development planning to encourage adaptability of land use and growth with a technology agnostic approach.
For local government, they suggested:
Develop new approaches to more open parking contracts, based on outcome based Key Performance Indicators with more risk taken by the contractor. This would allow parking to move from a negatively viewed labour intensive enforcement model to an outcome driven enabling model to support social good, whilst preserving current income levels from "parking"
See parking for MaaS as an important enabler of MaaS, rather than a competitor/ blocker to it
Develop ways to charge wholesale prices for parking by changing contract approaches
Consider and plan now for future AVP within new developments, allowing for future change of use.