Highest week of public transport use recorded in Canberra
The City has recorded the highest week of public transport use on record since the introduction of MyWay in 2011 – the region's ticketing system.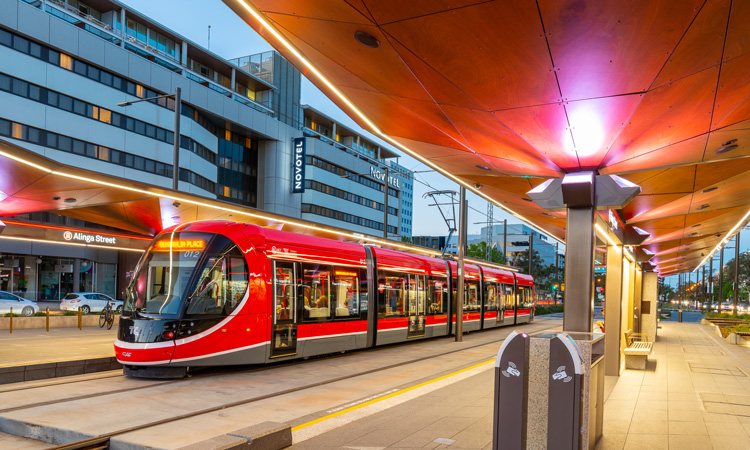 More people than ever before are choosing to use public transport in Canberra as their preferred way to get around the city, according to the ACT Government, with more than 514,000 boardings recorded in a week (February 2020).
"It's been a huge start to the year for public transport with more Canberrans using buses and light rail to get around the city to work, school and to travel to major events," said Minister for Transport, Chris Steel.
"These results are showing the benefits of 10 rapid routes including light rail, running frequently and late at night, seven days a week."
New patronage data released showed that 36 per cent more journeys in Canberra were made on public transport for the Multicultural Festival 2020 compared with festival weekend in 2019. In the first three weeks of Term One 2020 there was a 10.26 per cent increase in the number of journeys taken across the ACT compared with the same period in 2019.
Earlier in February 2020, the Minister for Transport announced an update to the bus network to provide more direct connections for rapid and local services between town centres and improved timings across the network, and improved frequency on Saturdays for local buses. These improvements are expected to commence on 28 April 2020 and complement additional light rail frequency and expanded peak travel times commencing at the same time. 
"We're seeing for the first time crowding on new Rapid bus services like the R10 (Molonglo to City) and we're responding to this by putting on more frequent services from April," Steel said.
"It's great to see more Canberrans choosing public transport in 2020, and with the practical improvements we are making to the network starting in April, we hope to see patronage grow even further."