Brazilian on-demand CityBus 2.0 serves 80,000 riders since 2019 launch
The on-demand public transportation service in Goiânia, Brazil, powered by Via, spans more than 40 square kilometres and has reportedly removed 6,500 vehicles from the streets and 64 tonnes of CO2 emissions.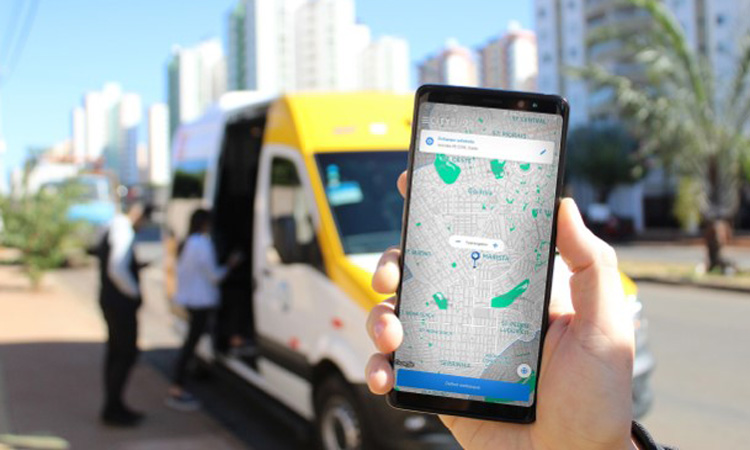 CityBus 2.0, said to be the first on-demand public transport service in Latin America, has celebrated one year of service in Goiânia, Brazil serving more than 80,000 riders since launching in February 2019. Powered by Via and operated in partnership with one of Brazil's largest transit companies, HP Transportes Coletivos, CityBus 2.0 is said to be responsible for cleaning the air and reducing congestion, with the service drawing attention from other Latin American cities like Fortaleza.
CityBus 2.0 initially launched a test period with 15 minibuses that covered 11 neighbourhoods in the centre of the capital. In July 2019, the service expanded to another 13 neighbourhoods, covering approximately 40.8 square kilometres, and in November 2019, another five neighbourhoods were added to the service zone, covering a 43-square-kilometre stretch of Goiânia.
In its first year, the CityBus 2.0 fleet of 40 vehicles covered a total distance of 1,172,095 kilometres. It is estimated that during this period, the service removed 6,500 vehicles from the streets of the capital, Goiás, as 81 per cent of CityBus 2.0 customers would have traditionally chosen individual modes of transport (car, motorcycle, ride hailing apps, etc.), according to a survey conducted by the National University of Brasilia (UNB).
"Because it's a shared service, the customer just has to travel a few metres to wait for their pickup, which ensures faster travel on more optimized routes," said Hugo Santana, Director of Transportation at HP Transportes. "During the day, it is just a few steps, sometimes less than the usual walk between our parked car and final destination. And at night, we still strive to reduce the walk to improve passenger safety."
Over the course of the year, multiple improvements were made to CityBus 2.0, often as a result of rider feedback. The vehicles received plugs and USB chargers for mobile phones, in addition to security cameras for monitoring trips, offering security for both drivers and customers. Passengers are also able to choose between two estimated arrival times, as well as extended Sunday services, as requested by customers.