Stockholm takes top prize at Global Smart City awards
Posted: 22 November 2019 |
The Global Smart City awards are presented every year to the most outstanding initiatives and projects in the urban innovation and transformation industry.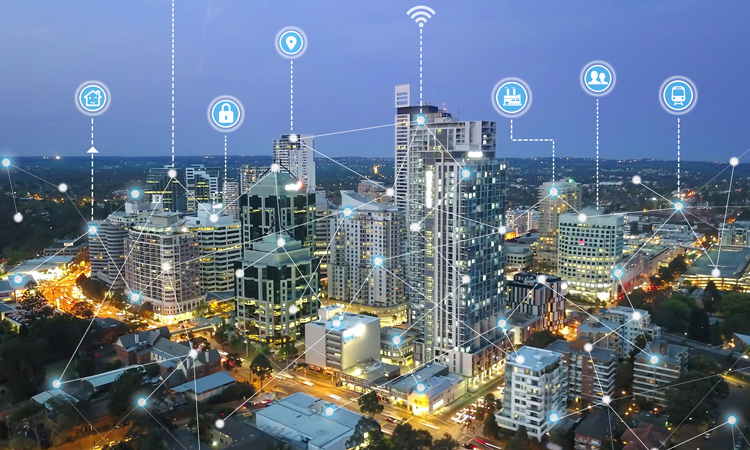 The city of Stockholm has been chosen as the Smart City of 2019 at Global Smart City awards, hosted as part of the Smart City Expo World Congress.
Other winners across categories including Inclusive and Sharing Cities, Digital Transformation and Mobility include projects in Barcelona, Yingtan, Buenos Aires, Los Angeles, La Paz and Madison.
Smart City of 2019
Inclusive, sustainable and thriving initiatives were considered key for the jury's decision to name the Swedish capital as Smart city of 2019. Stockholm was said to have a strategy to create a smart and connected city, via innovation, openness and connectivity, which provides the highest quality of life for residents and the best environment for business.
The Jury, comprised of representatives from the Barcelona City Council, the UITP International Association of Public Transport, UN-Habitat, the World Bank and Smart City Expo World Congress has considered that at at city level, Stockholm is said to have been making efforts for years, developed together with residents, focused on smart and integrated solutions in a number of areas such as low energy districts, integrated infrastructure and sustainable urban mobility.
Innovative Idea
In the Innovative Idea category, the winner is the Modular, versatile, self-supporting, high efficiency e-mobility lorry platform for urban services developed by FCC Environment in Barcelona (Spain). The project consists in the design of a self-supporting modular lorry chassis with permanent electric traction, plug-in function, high-power batteries and advanced low entry cab that is considered suitable to all urban service purposes, economic due to its industrial development and applied on side-loading waste collection bodywork.
Digital Transformation
IoT-Based Yingtan: The World's First 5G-Powered Digital Twin City by the Government of Yingtan (China) won the Digital Transformation project. Yingtan is piloting IoT and envisions an "IoT-based, Smart Yingtan." The initiative is building the world's first 5G all-domain digital twin city, and uses 5G+NB-IoT networks, digital foundation for cities, high-precision city information models, and an AI-powered IoT brain to develop new applications.
Inclusive and Sharing Cities
The Government of Buenos Aires (Argentina) received the Inclusive and Sharing Cities award for its Tackling informality: social and urban integration in Barrio 31 initiative that analyses what policy should be put forward to tackle informal settlements. For years, the only answer involved evictions and social housing in the outskirts. The project is changing that reality in Barrio 31 and is finding new ways to integrate the neighbourhood to the formal city.
Governance and Finance
The Governance and Finance award has gone to the Los Angeles Data Science Federation launched by the City of Los Angeles – Information Technology Agency. The Data Science Federation is a collaborative research partnership between the City of Los Angeles and 18 Los Angeles area colleges and universities. This federation has produced over 40 projects that have benefitted LA's residents as departments and elected officials find valuable insight on how to improve City operations, services, and policies while university students and professors benefit from working on real-world data challenges with access to real-world datasets and data sources.
Mobility
The Mobility award went to the System of Urban Cable Cars of La Paz and El Alto by the State Cable Transportation Company Mi Teleférico in La Paz (Bolivia). This metropolitan integration network was said to be the first main public transport network of a city made up of cable cars. It comprises of 10 operational lines, 31.6 km and 37 stations, and has been used since its opening by more than 242 million users.
Urban Environment
The last category, Urban Environment, rewarded the Connecting satellite and operational data to trigger predictive maintenance for utilities by Hexagon in Madison (U.S.). The project was said to address the need to reduce the cost of sewer system maintenance by preventing the breakdown of sewer pipes caused by subsidence or ground instability. Using satellite monitoring combined with operational data it improved the effectiveness of inspections by 40 per cent and can now predict future problems.