UK launches first electric vehicle smart charging marketplace trial 
Electric car owners are set to benefit financially by charging their cars off-peak, by taking part in the UK's first ever trial of a market-led approach to smart charging.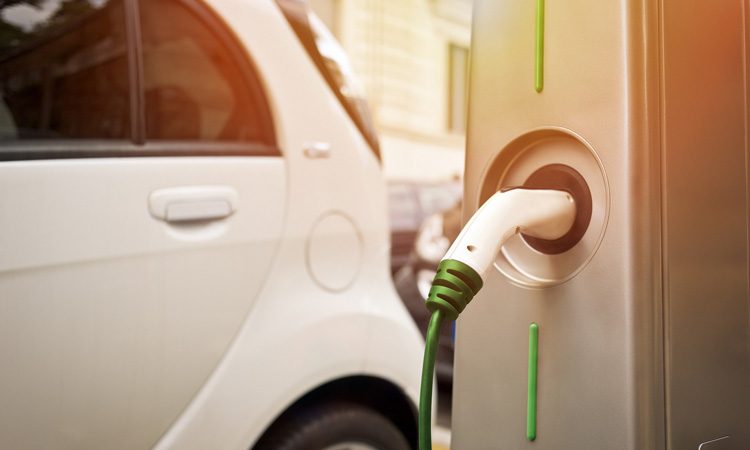 Launched by UK Power Networks, the innovative trial called Shift, will see up to 1,000 electric vehicle owners offered financial incentives to charge their vehicle off-peak. It is estimated that charging electric vehicles could add significant demand to the local electricity network. The options are either to spend customers' money on building new infrastructure to meet this increasing demand or to charge in a smarter way to avoid it.
Customers and the wider EV industry have told electricity networks that they are strongly in favour of giving people choice about how and when they charge. Shift is hoping to answer questions such as how smart charging could unlock the financial, environmental and social benefits of customers charging their electric vehicle during off-peak hours.
The trial aims to develop a large-scale, smart charging solution that can be rolled out nationwide by flexibility service providers like chargepoint operators, aggregators and energy suppliers.
UK Power Networks' market-led approach will see the power company work with entech supplier Octopus Energy, intelligent energy platform Kaluza and charge point operator Pod Point to explore the different business models and market mechanisms to deliver benefits from smart charging. It is recruiting up to 1,000 members of the public who own an electric vehicle and charge it at home, across London, the South and East of England where it delivers power.
Ian Cameron, Head of Innovation at UK Power Networks, said: "We're really excited to be working with our customers and industry on a nationally-significant trial that could revolutionise the electric vehicle industry. There has been a lot of talk about how smart charging could save customers money and help manage the network, but this is the first time we've actually set out to discover how.
"Stakeholders have told us that a smart charging market is what they'd like to see because it gives them both choice and freedom over how they charge their electric vehicle. Listening to this feedback, we are working with others to design new devices that enable customers to benefit from the low carbon transport revolution.
Charles Wood, Policy Manager at Energy UK, said: "Energy UK welcomes the continued progress made by UKPN in trialling market focused solutions and ensuring a positive customer experience, as well as wider engagement efforts of UKPN across innovation projects supporting the transition to a DSO model."
UK Power Networks is playing a leading role in the Mayor of London's EV Taskforce on the London EV Infrastructure Delivery Plan to help ensure the capital continues to be one of the world's leading zero-emission cities. The company has developed the first ever interactive online network capacity map to help local authorities locate public charging points, and is working with Transport for London to create a network of rapid charging hubs.
UK Power Networks won the 2019 Edison Electric Institute (EEI) International Edison Award for helping to enable Britain's low carbon transition.