Sweden unveils advanced testing facility for self-driving vehicles
The demand for better test facilities is increasing rapidly as the automotive industry questions whether self-driving technology is ready to test on public roads.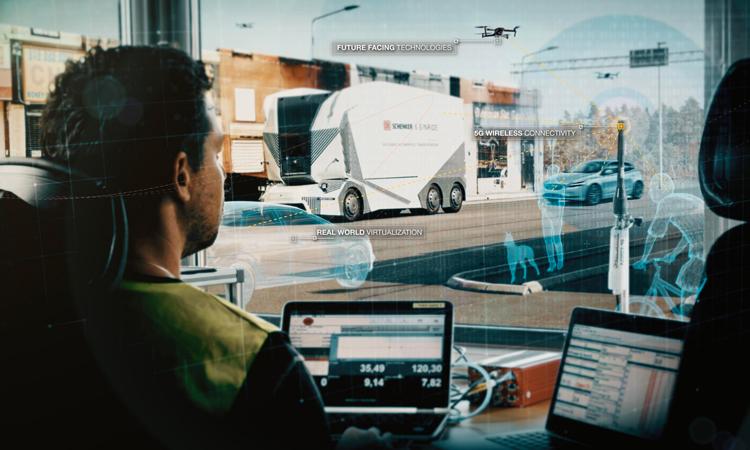 Research Institutes of Sweden (RISE), in partnership with Charmers University, has unveiled the AstaZero 5G test facility for self-driving vehicles.
This is a step towards a new type of test environment that will provide data necessary to predicting vehicle behaviour in real-life situations without on-the-road testing.
The test facility is dedicated to automated driving and active safety of ground vehicles and the combination of proving ground design and advanced real-time data analysis will help progress the testing of automation – engineers at the test facility in Gothenburg predict that it will speed up development 10-fold.
The unique mixed reality test environment can simulate virtually any traffic situation in any city. It is able to blend the virtual world with real vehicles and real people stationed around the track by using the latest in 5G connectivity and distributed cloud services. This enables a new level of traffic complexity and real-world applications in the test loop, including theoretical traffic environments in which autonomous vehicles share roads and pavements alongside drones, cyclists and pedestrians.
"The automotive industry clearly needs better, faster and much more complex test facilities before new self-driving products can be safely tested on public roads. AstaZero is unveiling the world's most advanced test environment with 5G speed and accuracy that can replicate real-world traffic complexity unlikely anything that's been seen before," said Peter Janvik, CEO of AstaZero.
AstaZero caters for five different test environments: bike test area, city area, a multilane road, rural road and a flexible high-speed area. Together, they form a comprehensive set of key environments for research and development of automated driving. To this, AstaZero is now adding 'Super Multilane' with unsurpassed consumer testing and legal requirement capabilities. This is the only one of its kind in Europe.
There is no data limit in the mixed reality system thanks to the vast capacity of the 5G network, developed in partnership with WARA-CAT, Ericsson and PTS. This also allows AstaZero to create complex tests with key partners in the automated vehicle ecosystem including telecom operators, end-user equipment developers, phone manufacturers and third-party developers.
Sweden has implemented a strategy to make the country the preferred test location for advanced automated vehicle technology. Close collaboration with partners in the EU, U.S., China, Singapore and South Korea has been strengthened following the signing of a Memorandum of Understanding in August 2018, which sees the world's leading proving grounds committing to further data-sharing.
The AstaZero facility also caters for advanced testing of self-driving construction vehicles, an area where many believe self-driving technology will be implemented first.