RTA announces pilot operation of first self-driving taxi in Dubai
HE Mattar Al Tayer stressed that the Roads and Transport Authority is focusing on the transformation of smart and innovative transport services.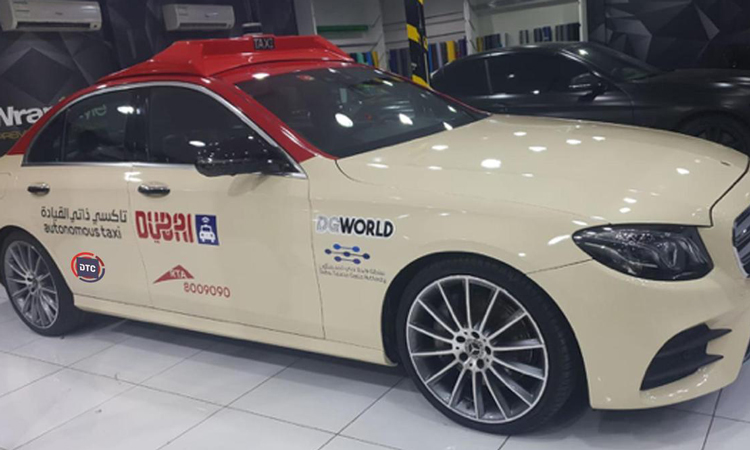 HE Mattar Al Tayer, Director General and Chairman of the Board of Directors of the Roads and Transport Authority (RTA), has announced the pilot operation of Dubai's first self-driving taxi during GITEX 2018, alongside other smart initiatives and services.
These include the launch of the loyalty programme for Nol Plus customers, manufacturing of Dubai Metro parts with 3D technology, artificial intelligence systems, the use of robots to clean the floors of Dubai Metro stations and a variety of smart initiatives.
"The launch of new initiatives and smart services is transforming Dubai into one of the smartest cities in the world, and is a translation of the Dubai Smart Mobility Strategy, which aims to transform 25 per cent of Dubai's total traffic into self-driving by 2030, as well as the integration of mass transit.
"GITEX will witness the pilot operation of a self-driving taxi, designed in partnership with Dubai Silicon Oasis and DJ World, which will run experimentally on special routes at Dubai Silicon Oasis. Safety and security elements, including cameras and sensors that read the condition of the road, control the vehicle and avoid collisions; demonstrating how self-driving taxis can contribute to the integration of transport systems by facilitating the movement of passengers by mass transit."
At GITEX it will be demonstrated how the loyalty programme for Nol Plus customers will allow Nol card users to earn points when using the card in transit and models of Dubai Metro spare parts manufactured using three-dimensional technology, which will reduce costs, will be presented.
The new platform for mobility in the Emirate of Dubai (Suhail) allows customers to access all means of transportation in Dubai through a single window. This integrated platform, implemented by Dubai Drive, is an upgraded version and with the integration of Salik services, customers can speak directly to service staff and manage transactions, such as paying parking rates.
HE Mattar Al Tayer stated that the RTA's future focus will be on intelligent mobility and modern technologies that support the integration of transport services.