Hyundai launches new 'Charge Here' mobile electric vehicle recharging service
Many drivers are put off owning an electric vehicle due to the worry of running out of charge mid journey, however, now there is a solution.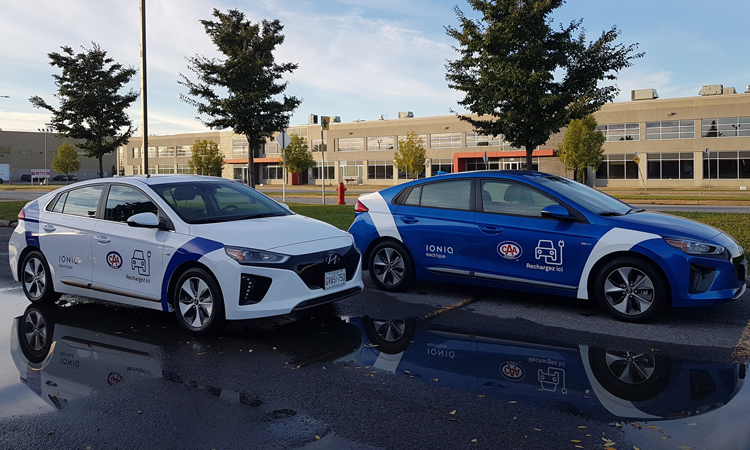 'Hyundai Charge Here', a mobile battery electric vehicle recharging service, is now available in Montreal and Quebec City. 
Charge Here removes the worry of running out of power while travelling and is a step toward making greener vehicles more accessible and driver-friendly.
"As the auto industry moves toward a more sustainable, eco-friendly future, we couldn't be more proud to launch Charge Here," said Don Romano, President and CEO of Hyundai Auto Canada. "When we speak with consumers about battery electric vehicles, many wondered what support they would receive if they ran out of stored energy. To ease those concerns and give them more peace-of-mind, we decided to launch this new service. Charge Here removes any worry about being stranded when driving an electric vehicle."
The service will be an extension of the company's roadside assistance programme administered by Club Auto and operated in the province by CAA Quebec. After a call is placed for assistance, a Hyundai IONIQ with a power inverter is sent to the location and provides the car with seven kilowatts of power (which takes approximately 20 minutes), allowing the car to drive up to 40km. The service will also work with other electric vehicles that have an SAE J1772 Combo Charging System connector.
"Montreal and the Quebec market strongly support the transformation toward a zero-emissions future," said Romano. "We are eager to see the success of this programme in the market as we look toward a greener future for Canada as a whole."
"Connecting to the future of automotive mobility is a tag line that we reference every day," said Brad Kellock, Director of Business Development at Club Auto. "Providing a positive experience to those who want to use innovative and eco-friendly mobility solutions is paramount as the auto industry rapidly increases investment in alternative modes of transportation."