Veea Systems unveils on-board wireless network for trains at InnoTrans 2018
SmartRail VeeaHub makes trains smarter with mesh Wi-Fi, offline passenger content network, train monitoring and staff applications.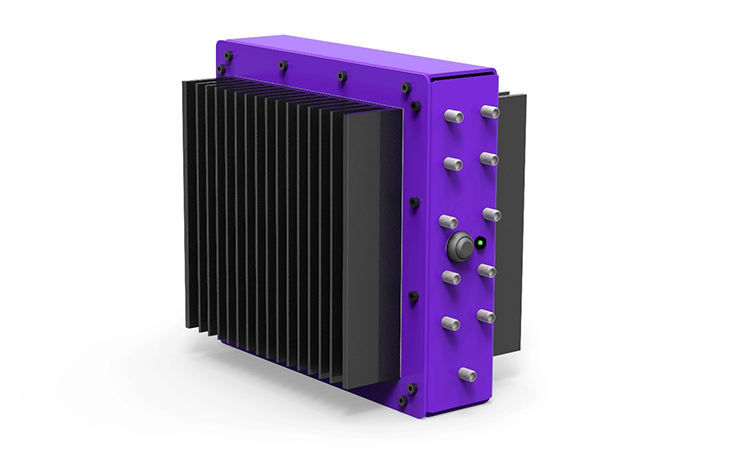 Veea Systems, the company delivering business-ready solutions at the network edge, has launched SmartRail VeeaHub, an on-board 'Edge' computing and mesh Wi-Fi platform for trains.
It allows operators to deliver connectivity to both passengers and staff, as well as delivering multi-media entertainment, staff communications and engineering monitoring applications, even when the train has no connection to the internet. The deployment-ready platform is being publicly demonstrated for the first time at InnoTrans, the international trade fair for transport technology.
As smart transportation changes the way passengers travel, the need for reliable connectivity to facilitate a new era of services for transit agencies and travellers has become ever more urgent. From ongoing maintenance and staff communication, to streaming media content servers and advanced CCTV functionality; the opportunities are endless. The SmartRail VeeaHub – which brings together distributed computing, state-of-the-art communications and a virtualised application environment – provides localised mesh network connectivity across all rail carriages. This allows a new class of business, safety and passenger applications to be deployed and operated simultaneously at the Edge without any backhaul connection.
The solution combines the installation of a number of VeeaHub Edge Servers to create a secure mesh network together with local storage and processing. The system has been designed and certified for deployment on a UK rail passenger vehicle, with an initial preloaded set of applications, targeted at the rail industry. Able to operate with an intermittent backhaul connection to the internet, applications will be able to provide useful functions during travel, even when in tunnels or cellular signal blackspots. Veea Systems have used open interfaces to encourage application development by third parties and the fostering of a wider ecosystem to build upon this foundation of connectivity.
"As connectivity has become ubiquitous travellers demand the provision of services throughout their journey regardless of whether the train is in a cellular blackspot. At the same time train operators are looking to update legacy rolling stock with technology for train engineering monitoring and staff communications tools," said Alan E Jones, CEO of Veea Systems. "VeeaHub SmartRail allows train operators to deploy just a few devices per carriage which create a self-managing network, sharing all storage and compute processing power. This delivers improved wireless coverage and a platform for a wide range of exciting services to both improve the passenger experience and make life easier and safer for on-board train staff."
The VeeaHub SmartRail has been selected by the UK's Department for Transport (DfT) and InnovateUK to receive grant funding to demonstrate an edge computing solution for use on board trains with the UK ROSCO, Angel Trains. The ongoing joint project, which is part of the wider £3.5 million DfT programme, First of a Kind: Demonstrating Tomorrow's Trains Today, utilises the VeeaHub to deliver a wide variety of applications for train operators and passengers.
"Digital technologies are key to providing improved experiences for both passengers and train operators around the globe," said Euan Smith, Head of Product Management at Angel Trains. "We are proud to be partnered with Veea Systems in developing their technology for the UK rail market and believe our first deployments of the technology will demonstrate the significant benefits edge computing offers for the rail industry."