TfL proposes 65km of 20mph speed limits in London
TfL has unveiled plans to introduce 65km of new 20mph speed limits across eight London boroughs, as part of the city's Vision Zero initiative to eliminate death and serious injury from its transport network.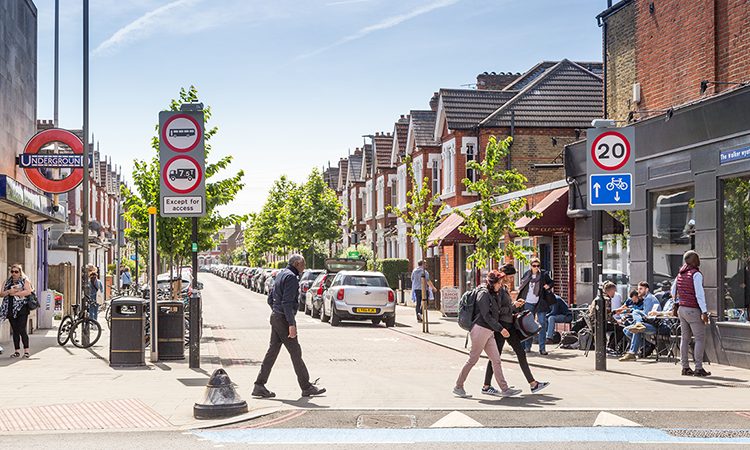 Credit: Transport for London
Transport for London (TfL) has announced that it has launched local engagement on plans to introduce 65km of new 20mph speed limits within the Royal Borough of Greenwich, Royal Borough of Kensington and Chelsea, Lewisham, Southwark, Wandsworth, Merton, Bromley and Lambeth.  
The new speed limits would help to make a large area of South London safer and more attractive for people in these communities to live, work and play, encouraging more people out of their cars and to walk, cycle and use public transport more often. Enabling more people to use healthier and more sustainable forms of travel will be vital to reducing congestion and air pollution.     
A 20mph limit would be introduced on 16 sections of roads across South London. Subject to the engagement, works to introduce the new speed limits could begin in September 2023.
The new speed limits would be supported by new signs and road markings, and TfL would work closely with the Metropolitan Police Service (MPS) to ensure that drivers understand and comply with them. Existing speed cameras would have their enforcement threshold changed to reflect the new speed limit. Following implementation, TfL plans to carry out monitoring to determine whether further measures to reduce vehicle speeds are required.
TfL data shows 20mph speed limits improve road safety in London
Collision data from around the world shows that the speed at which people are driving or riding is the single most important factor in whether a collision takes place and how severely people are injured. The police have reported speed as a contributory factor in almost half of fatal collisions in 2020.
Will Norman, London's Walking and Cycling Commissioner, said: "The facts are clear, a person hit by a vehicle at 20mph is five times less likely to be killed than at 30mph. We are determined to build a safer, greener London for everyone and the continued expansion of the 20mph programme on TfL roads is playing a vital role in making the capital's roads safer for people to walk, cycle and use public transport."
Penny Rees, TfL Head of Healthy Streets Investment, said: "We are determined to eliminate deaths and serious injuries from London's roads in line with our Vision Zero goal. Millions of walking and cycling journeys are made across London every day and a person is five times less likely to be killed if hit at 20mph than at 30mph. That's why we've committed to reducing speed limits on our road network in the capital – and these proposals will make a real difference in cutting road danger and enabling more people to walk and cycle."