Skånetrafiken introduces Apple Pay's Express Mode for bus passenger payments
Skånetrafiken has introduced the Apple Pay Express Mode payment method for its bus passengers in an effort to make it easier for people to choose public transport.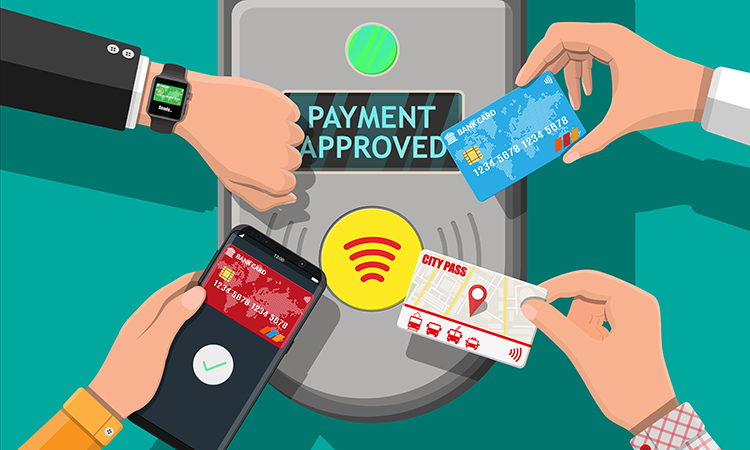 Bus passengers in the region of Skåne in southern Sweden can now pay for their trip without using a physical ticket, cash or card. Together with Swedish telecommunications company Telia and the technology company Ridango, Skånetrafiken – the regional public transportation authority and operator in Skåne län, in the south of Sweden – has launched Express Mode for Apple Pay on its bus services.
"We are very happy to be the first in Scandinavia to launch Apple Pay's Express Mode on our city buses. Together with our partners, we have worked intensively to make this possible and it is very fun to now see the result", said Björn Pettersson, Associate Product Owner at Skånetrafiken.
Express Mode for Apple Pay means that Skånetrafiken's customers can now use the 'tap-and-go' payment method by simply holding their iPhone or Apple Watch to the ticket reader on city buses. The solution is a further development of 'Blippa' – the first contactless payment service in the Nordic region.
Customers with Apple Pay can access buses and pay without having to start or unlock their device or open an app, nor will they need to validate with Face ID, Touch ID or their passcode. Travellers simply need to enable a payment card in their phone 'wallet' that is eligible for Express Mode. 
The solution is another step forward in making it easier for people to choose public transport. Express payment enables faster boarding and less crowding; reduces hassle with money, cards or tickets; and increases safety and security as passengers no longer need to open their bag or wallet to travel by public transport. Remarkably, customers can trust this payment method even when their device has run out of battery thanks to the 'power reserve'.
The idea is that, if cities are to become easier to live and move around in and communities are to become more sustainable, the alternative of public transport should be an easy choice.
"We are proud to be part of Skånetrafiken's ongoing efforts of innovating to make public transport easier, safer and more attractive to passengers. If we can encourage people to take the bus instead of the car by making public transport easier, both carbon dioxide emissions and congestion in our cities will be reduced", said Björn Hansen, Head of IoT at Telia Divison X.