Uber keeps mask wearing mandatory for riders and drivers
Uber has informed customers that it will continue to be a legal requirement to wear a face covering on its services, despite restrictions around mask-wearing in England ending today.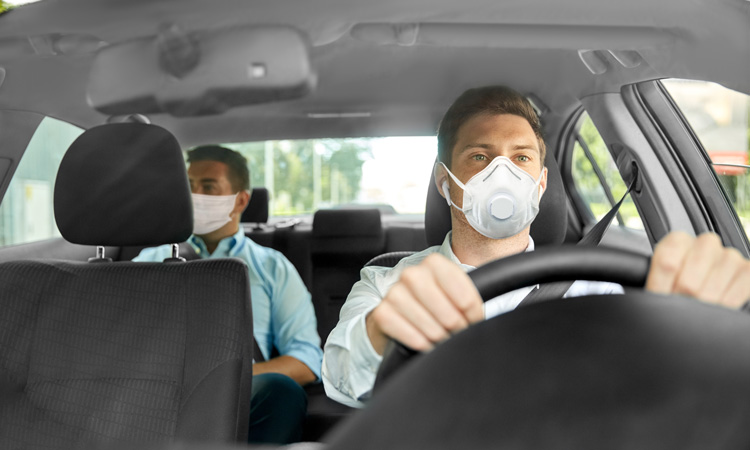 Masks will remain mandatory in Uber services for the time being
Ridehailing giant Uber has informed consumers that it will still be mandatory to wear a mask when taking a trip on the platform, despite all COVID-19 restrictions ending in England today.
From today, it will no longer be a legal requirement to wear a mask on public transport in England, though Mayor of London Sadiq Khan has decided that masks will still be mandatory on Transport for London (TfL) services.
Uber has decided that all riders and drivers will be expected to wear a face covering unless they are exempt, with the company informing both riders and drivers that both parties are entitled to cancel a trip if the other is not wearing a face mask.
As has been the case throughout the COVID-19 pandemic, riders are still expected to sit in the back of an Uber vehicle, meaning that for now at least, capacity is still reduced by one.
"There is nothing more important than the safety of our drivers and the riders who use the Uber app," Ash Kebriti, Uber's general manager UK, told The Independent.
"As cities continue to open up, we will ensure that face coverings or masks continue to be a mandatory requirement, unless exempt, when travelling with Uber across the UK."
It's unclear at present whether other ridehailing services, such as Bolt, Lyft, or FreeNow, will follow suit, but it's clear that many transport operators are asking passengers to wear face coverings when services are busy.
Mayor of Manchester Andy Burnham has reiterated his plea to Mancunians to wear masks on public transport services in the city out of consideration for others. He has been an outspoken critic of the UK Government's policy on face coverings, yet he does not have the same powers as Sadiq Khan and therefore cannot legally enforce masks on Transport for Greater Manchester (TfGM) services.
https://twitter.com/AndyBurnhamGM/status/1416816592189599746