Keolis wins Île-de-France contracts and promises sustainable buses
Keolis says the new bus contracts will also mean more sustainable buses being introduced in Paris, including 150 to be run on natural gas.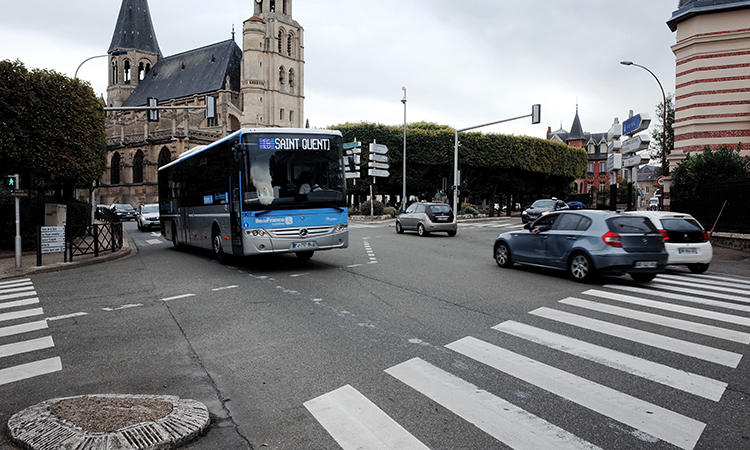 Île-de-France Mobilités, the public transport authority for the Paris Île-de-France region, has awarded Keolis the operation and maintenance of two bus networks in the Yvelines department.
The first contract, valid for eight years, begins in August 2021. The bus network, consisting of 80 lines, will serve an area of 200,000 inhabitants in 24 municipalities of the Grand Paris Seine et Oise intercommunal district1.
 The second contract, valid for five years, will not start until January 2022. This network features 36 lines serving an area of 340,000 inhabitants comprising the municipality of Argenteuil and 11 municipalities in the eastern part of the Saint Germain Boucles de Seine conurbation.
"We are proud to have been chosen by Île-de France Mobilités to improve everyday mobility in the west of Île de France," said Marie-Ange Debon, CEO of Keolis Group.
"These two contracts, the first to be awarded to a new operator as part of opening up the bus networks of Paris' outer suburban ring to competition, illustrate the confidence that Île-de-France Mobilités has in Keolis Group.
"We are already working on the takeover of these networks to offer a high quality transport service to local authorities and their residents. As the leading public transport operator in the Yvelines department, this is another major step forward for Keolis' development in the Paris Île-de-France region."   
Over the course of the contracts, a new depot will be built at Carrières-sous-Poissy to accommodate 150 buses which Keolis says will run on natural gas. Another depot in Verneuil-sur Seine will also be equipped to accommodate buses running on natural gas.
In addition, Keolis says 40 electric buses will be introduced with the aim of supporting the energy transition of the region and promoting more sustainable mobility. A depot in Montesson – Les Rabaux will also be converted to accommodate buses powered by natural gas.