Using car-sharing as a tool for mobility behaviour change
Katy Medlock. Country Manager UK at Getaround, tells Intelligent Transport how providing genuine alternatives to car ownership is contributing to a change in mindset – for both consumers and industry.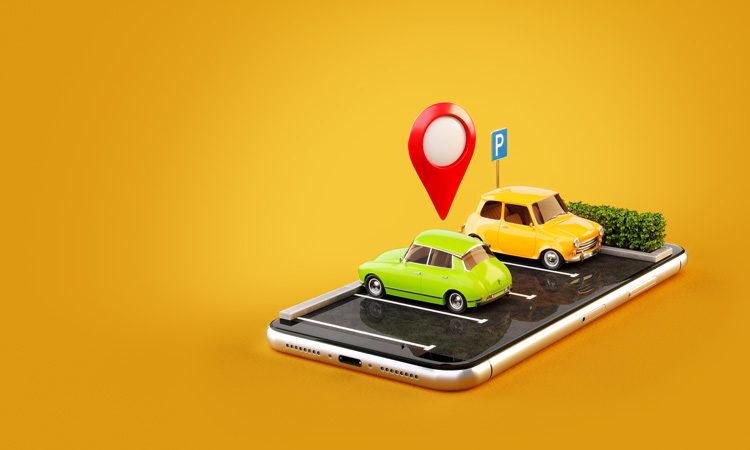 How big a part of future mobility can car-sharing be, and what steps need to be taken now to get there?
Car-sharing can play a huge part in the future of mobility – it's a revolution in how we use cars and, in turn, a revolution in how we get around our cities. We're transitioning into a world where private car ownership in cities no longer makes sense. In the UK, private car ownership costs around £2,0001 a year – and this car will sit unused for the majority of its lifespan.
Public transport and Mobility-as-a-Service continue to improve people's mobility options every year, but there are still times when they will need to use a car. Not having a privately-owned car in the driveway to rely on will help make shared or active modes of transport the default.
I think the transition from car ownership to car sharing has started in earnest. Getaround has seen significant growth in its first two years in the UK – London has actually grown faster than a lot of other European cities where the company has launched services. It shows that London's citizens are ready to reconsider how they use cars, which is backed up by research we carried out during Mobility Week. In that survey: 84 per cent of Londoners would consider using their car less, 43 per cent would consider getting rid of their car if they had the right alternative in place, and 75 per cent thought that car-sharing could improve travel in the city – that's a huge proportion and shows how close we are to the tipping point.
Changes, such as the introduction of ultra-low emission zones, are acting as a catalyst for people accelerating their decision making on whether to own a car.
Katy is speaking at this year's Intelligent Transport Conference on 5-6 November at London's Royal Lancaster Hotel. To find out more, click here!
With the current ownership model for cars coming under scrutiny as congestion in cities worsens, is there a risk that the negative connotations of the mode become associated with shared programmes as well?
The reality is that there are times when people still need access to a car; the challenge comes in educating people to consider the most efficient, environmentally-sound way of getting where they need to go. The required change in mindset will happen gradually, but to get people thinking about leaving their cars behind, we need to offer genuine alternatives, and that's what car-sharing is. A lot of London's transport planners really understand car-sharing and are turning to it as an option for residents to use instead of owning cars.
How can car-sharing support cities in some of their wider policy goals, whether reducing congestion or improving air quality?
In London, the top policy goal for many authorities is to reduce congestion and to improve air quality, so they recognise car-sharing as part of that solution, especially in areas with lower access to public transport.
Getaround operates on a marketplace model – we don't own any vehicles but are instead powered by locals – which means it's able to service more of the borough or city and be more adaptable to their needs. What makes us unique is our platform's ability to provide a range of operating models developed in line with the aims of transport boroughs and the needs of communities. In some instances, there'll be a fully-dedicated fleet that we operate with one partner, but when you supplement that with peer-to-peer car-sharing and with non-dedicated professional fleet owners, it means that not every single car needs to be profitable for the car's owner and ensures that each car is better utilised. There's evidence to suggest that one fully-dedicated car club vehicle takes about 10 privately-owned cars off the road2.
The number of new mobility providers has to peak eventually – when do you anticipate we will start to see consolidation in the new mobility marketplace?
It's already happening, and I think it's clear to see from the number of market participants that the opportunity for collaboration is pretty much endless, whether in the form of partnerships, mergers or acquisitions. Personally, I'm supportive of any change necessary that makes our cities more liveable, our air cleaner and our streets less congested.
References
1. Kwik Fit
2. Como UK