Intelligent Transport Conference Speaker's Interview: Nick Phillips
With the Intelligent Transport Conference quickly approaching, we sit down with one of its speakers, Nick Phillips, Accessibility Team Leader of Growth and Infrastructure, Borough of Poole, on the importance of RTPI, what he will be speaking about and what he is most looking forward to at the event.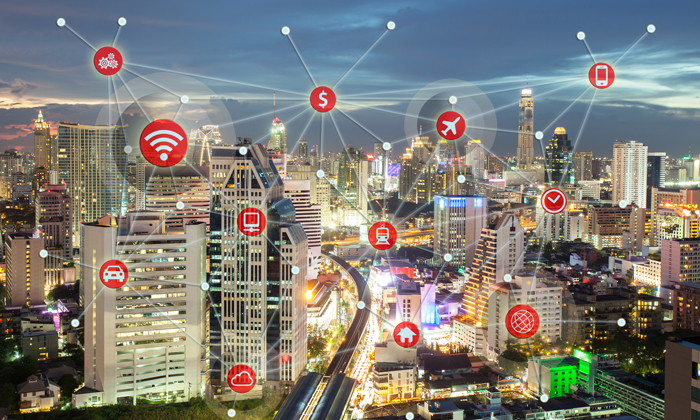 What will your presentation focus on and what can delegates expect to learn from what you have to say?
I'm delivering a brief masterclass on helping buses battle congestion, which is clearly a number one priority for passengers, operators and Local Authorities keen to secure modal shift.
It's a beautiful place to live and work but across Poole, Bournemouth and Christchurch we've got particular problems due to our restricted geography and seasonal peaks.
My talk will include practical advice on using delay information from RTPI systems to target reliability improvements – everything from rebuilding junctions, introducing bus lanes to improving access at individual bus stops.
As an example, if you are serving a housing estate built in the 1950s the laybys have been designed for buses from 1950s so don't be surprised if your modern vehicles don't fit! By lengthening these (or removing altogether) you can save up to 30 seconds per bus per departure. On a high frequency service many of these smaller scale schemes can significantly improve punctuality overall.
I'm certain the success of our voluntary Quality Bus Partnership will be of interest to others and will welcome questions at the end.
What would you say has been the biggest step forward in regards to transport technology for your organisation in the last five years?
We were fortunate in receiving Local Sustainable Transport and Better Bus funding to re-engineer our conurbation-wide RTPI system back in 2012. If only similar funding streams were available to bid for now…
As one of the RTPI pioneers our system (installed in 2003) had grown to be one of the largest at the time with over 250 signs and tracking of nearly 300 buses. Our comms used PMR radio of course and whilst we had a reliable system in the urban conurbation we tended to lose buses when they disappeared behind the Purbeck hills!
The upgrade to GPS has solved these problems and has also improved the timely delivery of 'hurry calls' to ensure priority for late running buses at traffic signals. The provision of 'Next Stop' audio announcements on the vehicles themselves has also been well received. These are essential not just for blind/visually-impaired passengers but also the large numbers of students and holidaymakers visiting our town.
It is the great improvement to information at the roadside, however, that has been most appreciated by our customers. The funding enabled over 100 of our oldest shelter LED displays to be replaced by full colour TFT screens, giving enriched content plus CCTV monitoring. The automatic fault reporting of these signs is superb and means that when a problem occurs it is fixed immediately.
Note the supply and maintenance of our RTPI displays is embedded within our new shelter contract and this has enabled a single solution at the roadside, simplifying cleansing for example. In addition, it has ringfenced the advertising revenue to offset the running costs of the displays which is an important consideration for Local Authorities.                     
In your opinion, which public transport organisation(s) do you think are doing the best work to keep abreast of transport developments?
It's difficult to name individuals but basically any business that's delivering an increase in passengers and investing to grow the market gets my vote. 
Ultimately its partnership working that creates results – in Poole we've almost doubled ridership of buses from 5.3 million in 2004/5 to 10.3 million in 2016/7. We've created a 'virtuous circle' of improvement with the Councils investing in infrastructure (bus priority, high quality waiting facilities and RTPI) to support commercial bus operation. Thanks to the drive and ambition of the bus operators in our area (Go South Coast and RATP Yellow Buses) there has been a step change in bus quality and frequency. The end result is more people choosing the bus each year!      
I've always been a fan of the work of the PTEs to create an integrated transport network – as a child in the 1970s I used to love visiting my relatives in Manchester to marvel at the modern orange and white buses in Piccadilly Gardens. These buses were a revelation with attractive bright interiors, flooded with light from large windows and with easy-to-read destinations and supporting information at bus stops, all in GMPTE's distinctive house style. There was even innovative smartcard ticketing on certain routes – all a big change from the dark green conductor buses back home.
Transport for Greater Manchester and their operators continue to deliver whenever I return to that great city and use public transport. We based our 'Route ONE' Poole Town bus service on their Metroshuttle concept and this carries over 170 000 passengers a year, the majority of whom didn't have a bus before.  
What challenges do you think the public transport sector will face in the future concerning how transport technology is utilised?
Public transport is the ultimate perishable good so harnessing technology to promote your services presents the best prospect to fill those empty seats. There's a tremendous opportunity to break down the barriers for non-users. If you haven't been on a bus for years it's just all too complicated – which bus do you need? Where do you find the bus stop? Is it this side of the road? How much will it cost? When do you get off etc? Don't forget that most motorists think that bus/rail timetables are in hieroglyphics!
Uber has shown that the right technology can simplify accessing transport services and dramatically grow the market. Ironically, most bus/rail operators have developed suitable apps (with journey planning, RTPI and mobile ticketing) but these tend to only be targeted at existing local public transport users. The biggest challenge is that far greater marketing efforts are required to advertise these advances to tap into the latent demand that is undoubtedly out there.   
Looking at the conference's programme, who among your fellow speakers are you most interested to hear from and why?
I'm looking forward to Dr Lars-Cyril Blystad's speech as this includes providing passengers with real-time information on train occupancy. The rail industry has always been very engineering-led and the answer to solving problems of overcrowding has traditionally been to increase capacity by providing longer and more frequent trains. This is at tremendous cost with platform lengthening, upgrade of power supplies, new signalling and rolling stock etc.
Technology provides the solution with passengers able to then make an informed decision when to travel to avoid the busiest trains – this would be even better when linked to fares to enable differential pricing to further manipulate excess demand.  
The afternoon session on 'Personalisation' also looks good but overall I am looking forward to all of the speakers. This conference is unique as it attracts a wide range of industry experts from across the world and it always amazes me that we all generally have the same issues to overcome!          
Biography
Nick Phillips graduated with an Honours degree in Transport Management from Aston University and has enjoyed an interesting and varied career in the industry ever since.
Both his initial job as a bus conductor and subsequent role as a manager of a busy bus/coach interchange gave Nick a frontline knowledge of public transport operation. Crucially they also gave an invaluable insight into passengers' needs including the fundamental role of information.     
Nick has worked for the Borough of Poole for the last fourteen years and currently leads the Accessibility Team. Responsibilities have included development of public transport (bus, rail, taxi and private hire), community transport (demand responsive and voluntary car services) and walking and cycling (including facilities, Bikeability training and School Crossing Patrols).
The public transport remit includes close partnership working with local bus operators to secure modal shift. This has been particularly successful in Poole, with one of the highest patronage increases recorded in the country. Nick has project managed a programme of investment in infrastructure (including bus priority, high quality waiting facilities and real time passenger information) to support commercial bus operation across the conurbation.
Make sure you catch Nick Phillips' talk: 'Tackling Congestion: A Partnership Approach Between Local Authorities and Bus Operators – Including the Role of RTPI' at the Intelligent Transport Conference at 15.05 at the QEII Centre in London on 31 October.