Lime Sweden to be powered by 100 per cent renewable energy
Lime first launched in Sweden in November 2018 and has since achieved over one million rides saving approximately 31 metric tonnes of CO2.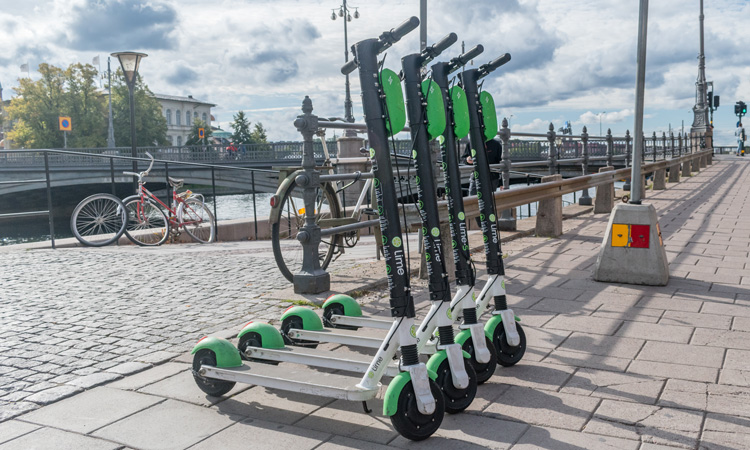 Lime Sweden has signed two partnerships to help increase the sustainability of operations in the country. Lime's warehouses in Stockholm, Malmo and Gothenburg will now reportedly be powered by 100 per cent renewable energy sourced locally from wind, water and co-generation. The agreement was signed with Swedish provider Mölndal Energi and their windmills. 
As well as this, operations in Stockholm will start using electric green vehicles, known as electric carts, to collect, charge and deploy the scooter fleet across the capital. This partnership has been signed with local logistics operator TGCC and aims to further reduce any environmental impact of Lime's scooter business. 
"Lime's goal is to provide our riders in Sweden with emissions-free transport that helps to reduce congestion and pollution across the country," said Mike Parishaian, Operations Manager at Lime in Sweden. "These new partnerships mean that we'll be committing even more to this goal with only 100 per cent renewable energy in our three warehouses, and on the ground through our electric operations in Stockholm. Sustainability lies at the heart of everything we do at Lime."  
These partnerships come after a recent announcement in Germany with green energy provider, Polarstern Energie, who will now power all of Lime's 15 warehouses with 100 per cent renewable energy. France and the U.S. have similar agreements in place, while globally the company has joined the Corporate Electric Vehicle Alliance as a founding member and has commited to accelerating the company's transition to electric vehicles.