TfL and Santander record 87 million bike hires since 2010 launch
TfL launched London's flagship cycle hire scheme on 30 July 2010 across eight London boroughs with 315 docking stations. Now, there are more than 12,000 bikes available from 781 docking stations.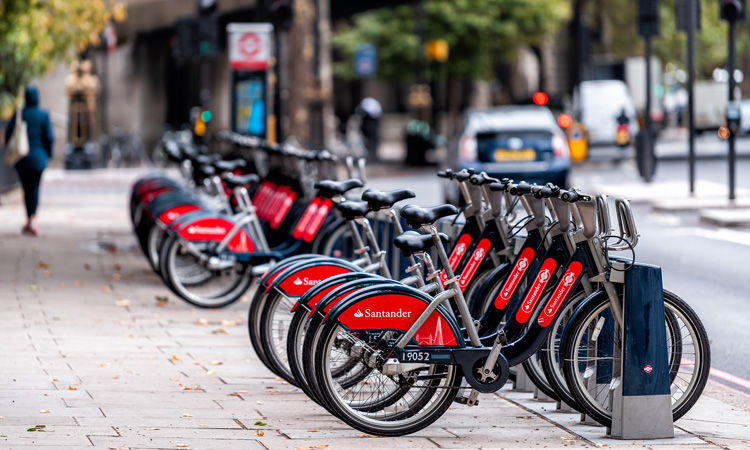 This year, Transport for London (TfL) and Santander will celebrate the tenth anniversary of cycle hire in the capital, with a series of events, competitions and offers throughout 2020.
In the past decade, users have made more than 87 million hires, with over 10 million hires in 2019 for the fourth year in a row, and 34,500 hires on Christmas Day.
In Spring 2020, five new docking stations will reportedly open along Cycleway 4 in Southwark and there are said to be plans to expand docking stations along Cycleways going forward.
New docking stations are already in place at Blackfriars, Victoria, Queensway and Paddington railway stations and extra capacity has been added recently around London Bridge station.
Celebrations to mark ten years of cycle hire in London will begin with a search to find the scheme's most dedicated users and TfL and Santander will reward users with prizes such as named bicycles.
Will Norman, London's Walking and Cycling Commissioner, said: "I'm delighted that the scheme is set to expand even further in 2020 to enable more Londoners to take to two wheels – helping improve our health and tackle congestion and air pollution at the same time."
Dan Sherwood, Interim Chief Marketing Officer, Santander UK, added: "It's incredible to celebrate 10 years since the scheme launched. Over that time, Santander Cycles has evolved to cover more than 100km2 of London, ensuring more communities than ever can benefit from the fantastic scheme. We look forward to another exciting year of success in 2020."