A Hackathon takes place at InnoTrans for the first time
The start of the first ever Hackathon at InnoTrans has begun – a marathon of data-processing that will run for over 24 hours.
A Hackathon is taking place at InnoTrans for the first time.
A four-day data-processing marathon, the 'HackTrain', began on Wednesday 19 September at 17:00 with 80 participants from 30 countries.
There were more than 120 interested spectators.
Approximately 60 developers and designers travelled from outside Berlin specifically to take part in this elite competition. The eight sponsors of the Hackathon, who include Siemens and Deutsche Bahn, provided a selection of 15 different problems for the participants to solve.
The questions included:
If trees in the immediate vicinity of the track present a danger in the event of bad weather, how can they be observed using a computer?
How can disabled people obtain information quicker and more easily about barrier-free installations in trains and on stations?
Can the vast amount of photos providing details about bridges be evaluated more efficiently?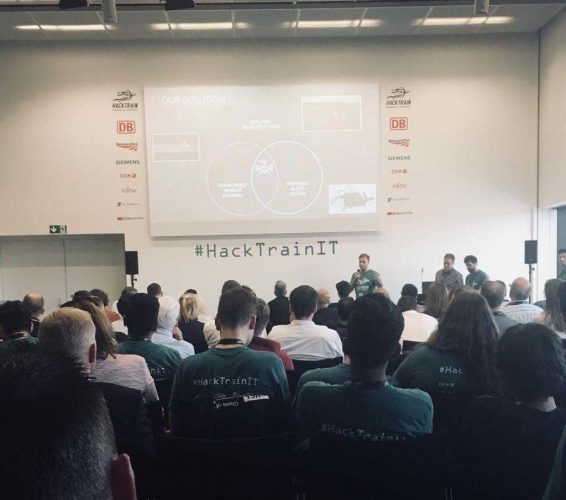 The search for solutions will go on late into the night until Thursday 20 September. The most innovative team will be chosen on Friday afternoon by a panel of 15 judges from the supporting companies and organisations.
"We are receiving a great deal of trust and assistance here," said River Tamoor Baig, CEO of the organisers, Hackpartners.