Lyft is paying customers to leave their private cars at home
Challenging the concept of traditional car ownership, Lyft is proposing customers replace their cars with public and shared transport options for a whole month.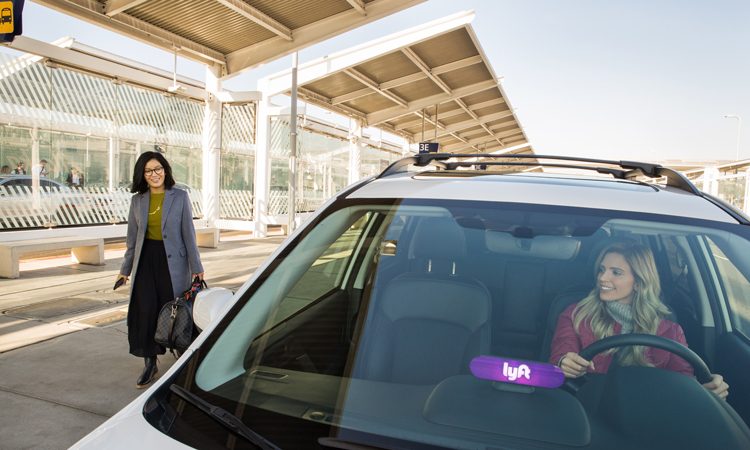 Lyft has introduced a programme in Chicago called 'Ditch With Lyft', which pays car owners $550 to not use their car for a month.
Eligible candidates will be Chicago residents that own a car but there will only be 100 people selected to take part. Each individual person chosen will then receive the money in credit for ride-hailing and other transportation services: $300 in Lyft credit, $105 for train and bus services, $100 for Zipcar and $45 for a Divvy bike-share pass.
It is expected that this will highlight to consumers how the alternative options for city travel are more economically viable whilst still being convenient.
The Verge reported that Lyft's General Manager for the Midwest, David Katcher, said: "We are literally asking people to get rid of their cars. Basically, we're giving people this opportunity to park their cars for 30 days and give them everything they need to get around the city."
The aim of the project is to demonstrate how using shared services is both easy and cheap in comparison to owning a private car. Lyft recently claimed that in Chicago, $13,000 per year can be spent on fuel, parking and maintenance of a private car and these vehicles are only used for approximately five per cent of the time.
Interviews will be held both before and after the trial to investigate if and how attitudes towards transportation have changed.
Lyft hopes to launch a similar programme in Portland later in 2018, but this is yet to be confirmed.
When discussing the need to reduce congestion and pollution, Katcher told The Verge: "We know that Lyft is not the only answer. We cannot physically put enough cars on the road to satisfy the transportation needs of everyone. We need public transit. We need rail. We need shared mobility options like Lyft. We need biking and walking and everything else to make that a no-brainer for folks. That's what we're trying to achieve."